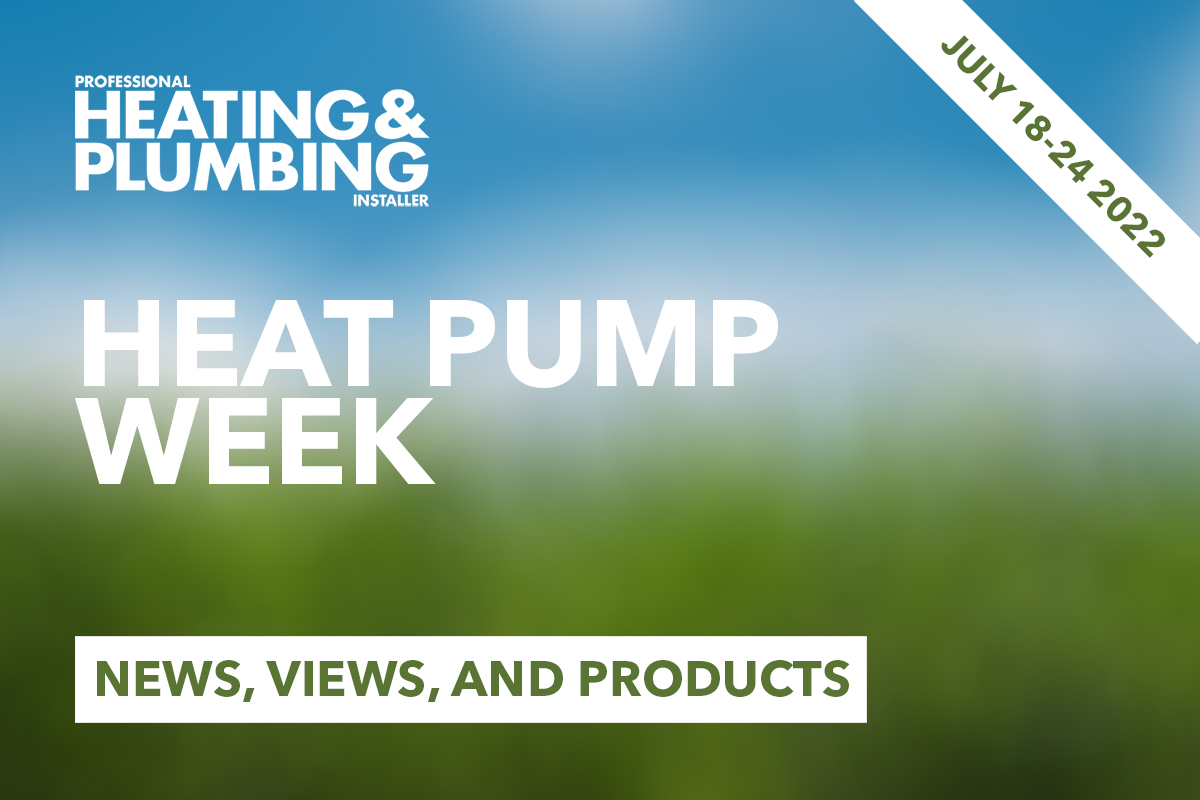 Neil Sawers, Commercial Technical Manager at Grant UK, considers some of the key areas.
Pathways into heat pumps
The Government has set a target of 600,000 heat pump installations each year by 2028. There are an estimated 1,200-2,500 heat pump contractors in the UK, depending on whose report you read, fitting around 35,000 heat pumps in 2021. So to upscale the number of installations, more trained installers will obviously be needed. It is a significant task and whether it is achievable is yet to be decided, but there are multiple pathways installers can take who are looking to develop their skills with low temperature heating systems.
There is common consensus in the heat pump sector that installing a low temperature heating system is not the same as working with gas and oil boilers. Therefore, heating engineers looking to make the transition into air source heat pumps must give themselves the time to complete the necessary training to build their knowledge of such systems. This should not put engineers off – yes, the time required for training will mean time off the tools, but this time will be well spent as it could open up many new opportunities for installers and their businesses over the coming years.
A good place to start is with manufacturer courses. These courses will be specific to particular products but some manufacturers will cover more than just how to install their own heat pumps. For example, our two day Air Source Heat Pump training course not only covers the Aerona³ heat pump range and how it operates, but it also includes training on system design and other installation considerations that need to be factored in when specifying a heat pump.
Online learning
As alluded to above, installers' time is precious and attending practical training courses is not always feasible. This is why online learning has become increasingly popular, especially recently when social distancing has forced many to turn to digital platforms for their continued personal development. The Grant eLearning Academy is one such platform that installers can use for online renewable product training. In addition to instructor-led heat pump training and free courses, installers can complete heat pump courses on-demand which allows them to start, pause and resume training at any time.
Manufacturer courses are important because they give engineers the opportunity to learn the intricacies of a particular heat pump model, giving them the foundations to confidently install, commission and maintain such units. However, industry qualifications are another source of training that engineers need to factor in, especially if they are looking to become accredited for government funded schemes.
www.grantuk.com/professional/training
Are consumers ready for renewables?
Consumer demand is one of the most influential factors when it comes to increasing uptake of renewable heating. While Government strategy can influence long-term behavioural changes, homeowners must want to make the switch to renewables.
In the last year Grant UK has seen a significant increase in the demand for renewable heating. Homeowners are undoubtably driven to explore alternatives to fossil fuels to reduce their carbon footprint and to get value for money with a long-term heating solution. We launched our Knowledge Hub in Summer 2020, an area of our website dedicated to homeowners researching sustainable heating, and it receives thousands of visits each month and the figures are growing rapidly, which is really encouraging.
It is important that consumers are well informed about renewables and that we, as an industry, take them with us on this journey. A low temperature system, using an air source heat pump for example, works differently to a traditional boiler so homeowners need to know what to expect from their new system. Capital and running costs are a concern to homeowners – upgrading a heating system is a significant investment and installing a heat pump will be more expensive than a like-for-like fossil fuel boiler replacement. However, Government funding such as the Boiler Upgrade Scheme can help offset some of this additional cost.
Manufacturers and installers play an essential part in educating consumers to ensure they make informed decisions about their home heating. Grant is here to help, from researching heat pumps, biofuels and other renewable heating options through to exploring how to get a home 'Low Temp' ready.
For more on renewable heating, visit www.grantuk.com/knowledge-hub
To view heat pump tutorials, subscribe to www.youtube.com/MyGrantUK
Is there a place for biofuels?
Homes which lose lots of heat are not ideally suited to an air source heat pump unless significant steps are taken to reduce heat loss. Improving wall, roof and window insulation can increase the already significant cost of installing a new low-temperature heating system which could be a stumbling block to homeowners making the switch. Many hard-to-heat homes are rural and off-gas so allowing the use of low carbon liquid fuels, such as HVO, makes sense.
Extensive trials have proven the use of Palm-oil free, Hydrotreated Vegetable Oil in existing oil boilers. 100% biofuel, HVO is an almost 100% drop-in fuel for modern pressure jet burners that can reduce carbon emissions by up to 88%, significantly lowering the carbon footprint of homes on kerosene oil. Converting an oil boiler to HVO is straightforward – the burner nozzle, combustion adjustments and cleaning the tank and oil lines are the principal changes and can be completed in two or three hours. Consequently, homes on kerosene oil could swap to HVO quickly and affordably.
Carbon offsets
While current HVO costs in the UK are higher than kerosene, this could be reduced to a comparative cost if the government applied carbon offsets and allowances that other renewable fuels attract.
Biofuels can be an alternative when a heat pump is not feasible, helping all homes, whatever their age and build, to transition away from high carbon fossil fuels over a reasonable timeframe.
To learn more about the trials into biofuels, listen to Episode Four of Grant UK's Net Zero Heating Show podcast here