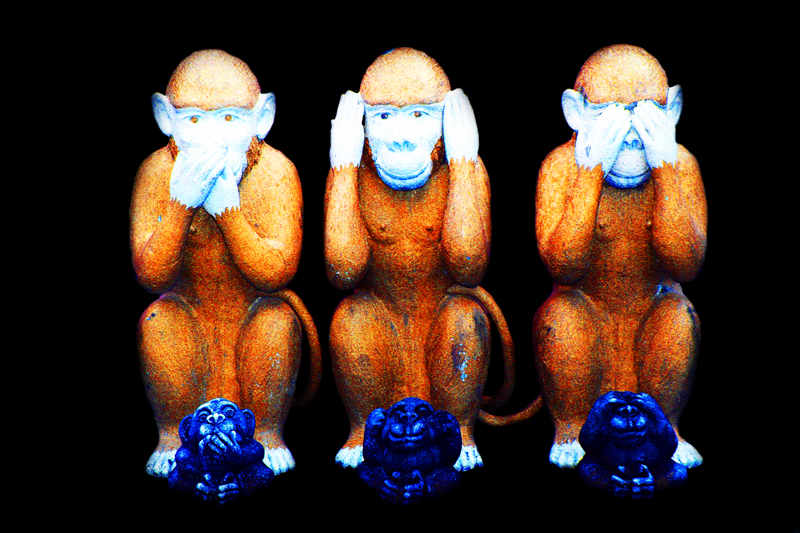 Stewart Clements, Director, HHIC, expresses his concerns about ECO3 and Trustmark.
Heating professionals are highly accredited. Heating installers work hard to gain accreditation, and there are already many tools in place to indicate quality – Gas Safe Register, CIPHE and Competent Persons Schemes to name just a few.
Gas Safe registered engineers also use Benchmark, a scheme that operates with the support of boiler manufacturers and provides a checklist for a safe and reliable installation. Completion of Benchmark is a condition of the manufacturer's warranty.
Of course, no industry is immune from the need to manage and monitor standards, which is why the Heating and Hotwater Industry Council (HHIC) has long campaigned for more support and funding for enforcement of existing Building Regulations to ensure that standards remain high and to make it harder for the 'cowboys' to trade.
We believe that the mechanisms for quality and efficiency are already in place, and with more funding and support we can continue to raise standards and deliver a first class heating and hot water industry to UK homeowners.
Commissioned in 2015, the Each Home Counts (aka Bonfield) review was launched to review consumer advice, protection, standards and enforcement for UK home energy efficiency and renewable energy measures. HHIC genuinely believed the EHC scheme was going to support consumers and help develop parts of the industry to provide the best value. Instead, industry believes it has been hijacked by groups with compromised objectives.
The lack of transparency within the Each Home Counts implementation board, and the potential impacts of this, are a concern of monumental proportions. The HHIC has been told countless times that the EHC is a scheme run for and by industry, but the lack of disclosure of minutes of meetings suggests otherwise.
The British Standards group responsible for PAS2035 (a new standard created as an outcome of EHC) accepts that the heating industry has been overlooked throughout the drafting process, yet it offered no delay on publication dates whilst the industry feeds back – meaning that, once again, industry has been ignored. In addition, it will be February 2021 before our concerns are even reviewed, let alone considered.
Criticism here is not about the scheme itself, but how it is being run. There are genuine issues raised in the EHC report. We are already addressing many of them successfully, of course, we are always looking to improve what we do and are happy to take on board any suggestions to improve.
If Government wants the desired outcomes to be achieved then industry must be heard, otherwise it's just creating bureaucracy for the sake of it – and at a huge cost to industry and consumers.
Last week (9th July 2019) Government launched a consultation on the Energy Company Obligation (ECO3) – a government energy efficiency scheme in Great Britain to help reduce carbon emissions and tackle fuel poverty. The consultation is seeking views on proposed changes to the current ECO3 scheme. This includes:
*Incorporating the TrustMark Government Endorsed Quality scheme (a result of EHC) into ECO3 as a route to demonstrating compliance with the most up to date relevant PAS standards and to ensure a sufficient consumer protection process and guarantees are in place.
*Technical changes to the way first time central heating is treated under the scheme.
At present, ECO installers must comply with PAS 2030 – which has been deemed bureaucratic, expensive and time-consuming for the vast majority of heating installers. There are approximately 130,000 Gas Safe registered engineers in the UK and yet only a tiny handful have registered with either of these schemes… ultimately resulting in a failure of the ECO scheme.
The steering group that determined PAS2035 did not have representation from the heating industry, despite claims that it was developed by the industry (page 13, consultation). Proper consultation and representation would have enabled industry to feed back on the current issues with PAS2030. If we do not learn from history, we are bound to repeat the mistakes of the past!
The heating industry is now faced with a system more complicated and burdensome than the current failed one. There are many areas that should cause huge concern for anyone operating within the industry. For example:
*Every ECO job will now need up to six 'professionals' for every installation (although there are loopholes which mean that they don't have to actually be qualified); Retrofit assessor; Retrofit co-ordinator; Retrofit designer; Energy advisor; PAS2035 installer; Compliance assessor.
That's potentially six separate people involved in every boiler installation. Industry knows that most boilers are purchased as a distress purchase. This bureaucratic delay could leave the most vulnerable (those eligible for fuel poverty measures are by definition vulnerable) without heat and hot water.
Also, some of these roles do not exist today. Interestingly, the person who wrote the standard which mandated a retrofit coordinator and who helped to develop a training course is the same person, who also happens to be involved in delivery of that training. We are concerned at this level of conflict of interest.
*Page 17 of the consultation states that "administration of technical monitoring to transfer from Ofgem, the ECO administrator, to TrustMark." HHIC is concerned about outsourcing something with such high levels of consumer interest to a private company.
*Page 17 also states that Government expects costs to increase for suppliers and industry. We estimate that this will equate to £41,000 a year per company. This includes registration fees, training, time away from trading, reduction in the number of jobs completed due to time delays, and the employment of at least one new member of staff to be a retrofit coordinator (page 16, impact assessment). This is a new role that is currently not in existence so we are basing the wage on a rough estimate of similar roles.
This cost will be passed on to consumers in the form of increased costs per measure installed. The impact assessment on page 13 estimates that this will cost an additional £200m during the lifetime of ECO3 and will be recouped through consumers energy bills – making the scheme more expensive to run and potentially resulting in fewer measures being installed in fuel poor homes.
The impact assessment also admits on page 17 that this burden will disproportionately fall on small business. As they are forced out of the market by larger companies able to absorb the costs.
*The existing ECO scheme has in place a robust set of rules for monitoring and enforcement, and there is no justification for increasing or extending these mechanisms – especially when they already act as a barrier for many to undertake the work. We do not believe the new measures offer value for money.
*Current costs for delivering ECO were falling, which would mean lower costs for consumers and potentially an increase in the number of measures being installed, resulting in more families being lifted out of fuel poverty. The proposals for ECO3 mean that these savings will now be lost and not passed on to consumers or business.
The 24 pages of the consultation and the 62 pages of PAS2035 (124 with PAS2030) contain more questions than answers. In addition the PAS2035 document which is referenced in the consultation currently costs £195 to buy. Putting the document behind a paywall is unacceptable. How can installers respond properly?
Some will say that there is no cause for concern as ECO work is not compulsory and they can simply choose not to engage, leaving the bureaucracy to those who choose to. We believe that to adopt such a view would be naïve. One thing we cannot stress enough is that this policy is sliding in below the radar. Once this standard makes its way into ECO, it could (and most probably will) then make its way into Building Regulations and Gas Safe.
This is potentially the most disruptive policy change to hit the heating industry in decades and, if we allow it to filter in unchecked, it could radically transform how heating engineers not only carry out their day job but whether they can operate at all. This is not scaremongering; we urge industry to take the time to read the consultation and feed back to Government.
Referenced documents:
Impact Assessment: https://assets.publishing.service.gov.uk/government/uploads/system/uploads/attachment_data/file/815384/ECO3_Improving_Consumer_Protection_Consultation_Impact_Assessment.pdf
Consultation: https://assets.publishing.service.gov.uk/government/uploads/system/uploads/attachment_data/file/815346/ECO3_Improving_consumer_protection.pdf