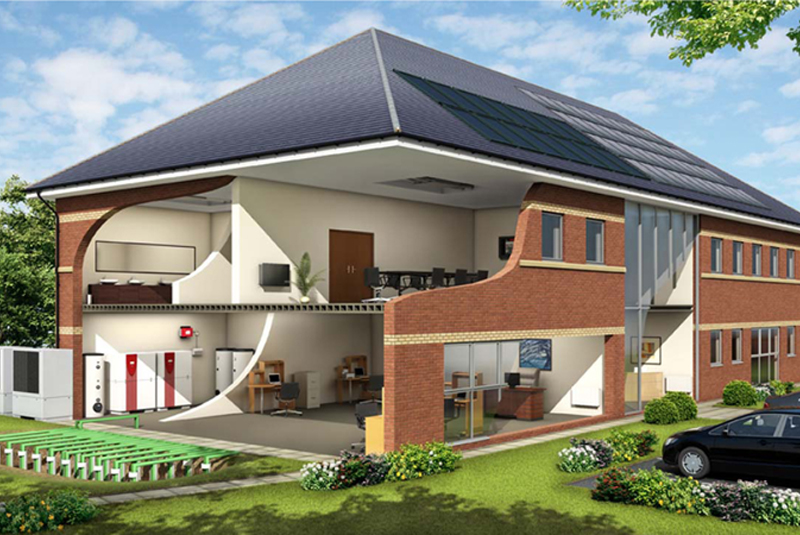 Addressing the efficiency of a light commercial building's energy network is a key deliverable when it comes to fulfilling the need for low energy designs that can both reduce running costs and guarantee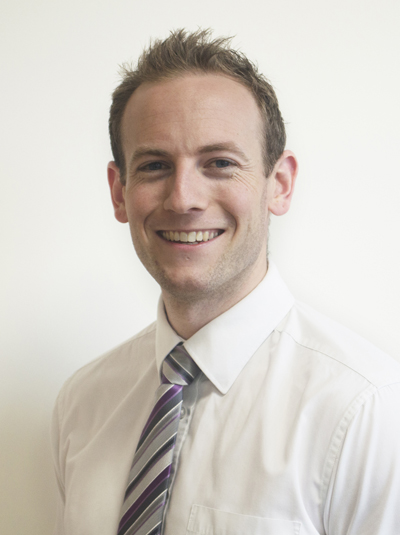 the comfort of occupants. Shaun Hurworth, Marketing Channel Manager of Installed Heating at Glen Dimplex Heating & Ventilation (GDHV), discusses why the company is pioneering an energy loop approach for the UK's commercial buildings.
If one thing characterises the British, it is our seeming inability to deal with the annual fluctuations in the weather. We talk up a storm, but aren't very good when it actually comes to dealing with them. The root cause of so many of these issues comes down to the fact that our weather, compared to many other countries, is relatively benign. When we experience exceptions to the rule, we are less prepared to deal with the outcome.
Historically, the focus for commercial buildings in the UK has been on improving heat retention in the winter months but, as a result, we have been blinded to the problems of overheating – for which there also has been no regulatory consideration for design to help control the problem.
For example, consider those now annual headlines of scorching Mediterranean temperatures, usually accompanied by packed UK beaches – we are quick to forget (or even mention) that for many that translates to extreme discomfort and overheating in the workplace or apartment buildings. Lomas & Poritt's 2017 research paper on Overheating in Buildings cites the European heatwave of 2003 and caution that the temperatures experienced that year are set to be the norm by 2040.
While protection from winter cold remains a priority in the UK, predictions state that concerns relating to overheating will escalate to the point where the adaptations of buildings will become a necessity.
The drawbacks of modern buildings
The UK's mild climate has meant that, historically, many buildings were poorly insulated and, as such, did not retain heat or suffer from excessive overheating. Fast forward to today, and decades of effort to address and improve the energy efficiency of buildings with the new standards for insulation and window systems have meant that heat loss from the average building has been reduced by 23% since 1970 (Palmer & Cooper, UK Housing Energy Fact File, 2013) – in turn making overheating a more increasingly common issue.
In addition to this, the frequent use of thermally lightweight materials such as thin metal, wood, plastic and plaster means modern buildings lack thermal mass compared to traditional brick, concrete and heavy timber construction.
"Work done to date by GDHV has shown this approach to a building's energy network improves its efficiency from less than 50% to 98%, offering substantial energy savings and a reduction in bills."
A centralised heating system
For commercial buildings, the sheer number of people, windows being kept shut due to concerns over noise and pollution, the direct warming action of the sun on acres of glass, and the use of centralised heating systems circulating very hot water throughout the building all contribute to driving temperatures to unexpectedly high levels.
Research by AECOM (building performance evaluation of dwellings, 2015) has also shown that centralised modern heating networks are highly inefficient, with a lack of coordinated control for mechanical ventilation and heating – resulting in up to 50% loss of the total energy produced during distribution.
The common problem of heat management, worsened by a lack of individual climate control, quickly turns offices and apartment blocks into heat traps that can rapidly become unbearable for the occupants. It is not uncommon in the average light commercial building in the UK for temperatures to spiral upwards, getting as high as 28°C (82°F) for extended periods in corridors – which is in excess of the typical maximum British summer temperature of 25°C.
The response to such overheating would usually be a dedicated chiller plant and a chilled water network, but this approach only addresses the symptoms, not the cause.
A solution for the future
The answer is better building design, where the performance and selection of the distribution system and centralised plant are given much greater consideration. Using heat pump technology, GDHV has come up with a real world alternative – Zeroth – to the traditional approach that not only saves energy, but also improves the comfort of a building's occupants by significantly reducing the corridor temperatures and providing a lower cost option for cooling work spaces.
In addition to using conventional, readily available technologies, the low temperature range of GDHV's energy loop approach also facilitates a greater opportunity for the capture of waste heat or cool that is currently inaccessible to the majority of UK buildings.
How does Zeroth work?
The new Zeroth Energy System offers an innovative new approach to heating and cooling city apartments which is set to change the way we heat multi-occupancy residential buildings.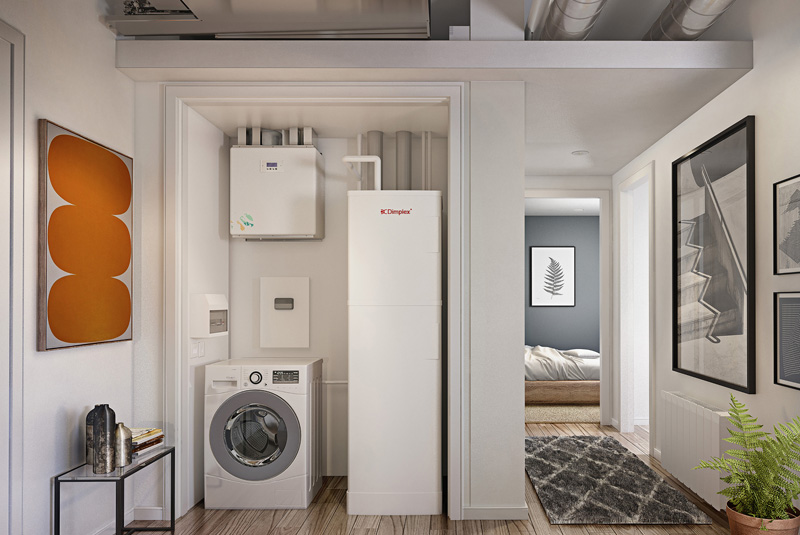 By creating a series of 'energy loops' within the building, Zeroth replaces conventional high temperature systems with a cool, low pressure system, maintained by the building's central plant room.
Low temperature water flows around the building's main loop to each apartment, which all have their own 'mini loop' where an individual heat pump produces heated or chilled water to the desired temperature. The water can then be passed to fan coils, which deliver warm or cold air into a room through vents in the ceiling or wall, or to underfloor heating, or smart electrical, fan-assisted wet radiators.
It means more comfortable temperatures within apartments and reduced overheating in communal areas.
What is more, the cost of heating system losses is no longer spread across all residents, which means they only pay for the heating or cooling they use.
Work done to date by GDHV has shown this approach to a building's energy network improves its efficiency from less than 50% to 98%, offering substantial energy savings and a reduction in bills.
Add the improved comfort experienced by occupants and the fulfilment of the need for low energy designs and you have the perfect answer to a problem that is not just going to go away.
For more information, visit: www.dimplex.co.uk/index.htm