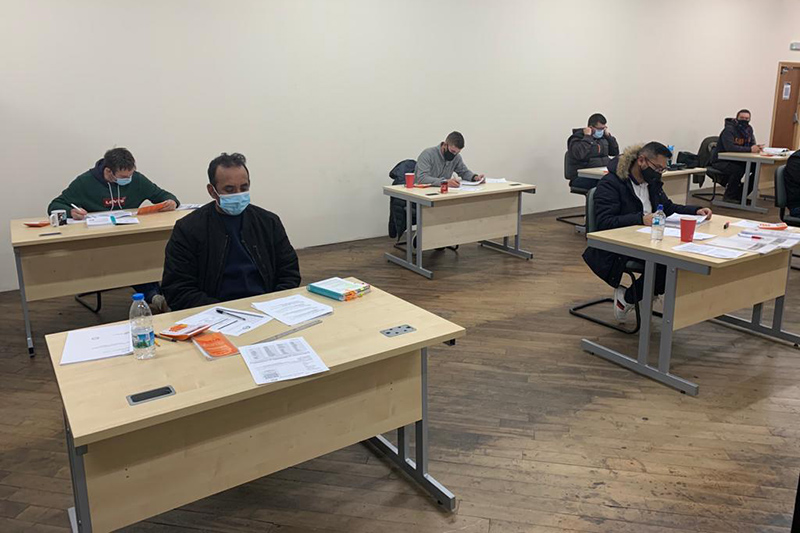 Viva Training Academy's MD, Richard Firth, considers a question on many lips these days: is it worth training as a gas installer?
The UK Government's commitment to reducing CO2 emissions and the race to find renewable energy sources have brought the future of natural gas into focus. Not only is it harmful to the planet, stocks are depleting so the time has come to face up to a gas-free future. This is a challenge, because the vast majority of homes in the UK have relied on gas for central heating for many years.
What we need to look for is a smooth transition.
Low carbon alternatives to gas
It's most likely that a range of low carbon options will replace gas. Hydrogen offers real promise and there have been some successful pilot schemes running across the UK in recent years. At Keele University and now in Leeds and Scotland, mixtures of hydrogen and natural gas have been piped to homes using the existing gas network.
When hydrogen burns, it produces just water, so there are no CO2 emissions and as the technology develops, it's anticipated that we'll be able to run most existing boilers on hydrogen alone, with minimal adjustment to appliances.
What about heat pumps?
There's been growing interest in heat pumps over recent years. They run on electricity, which means they are not entirely carbon-free. However, compared to traditional gas boilers, they're far less harmful. Heat pumps will continue to grow in popularity over the coming months.
So what's the future for gas engineers in the UK?
Well, despite fears to the contrary, it seems as though it's good.
From 2025, the installation of gas boilers in new-builds from will be outlawed and there are financial incentives to retrofit lower carbon alternatives in older homes with schemes but this doesn't take away from the fact there's a huge existing stock of gas central heating systems in the UK, fired by over 22 million boilers. These will require maintenance and servicing by an army of qualified and well-informed gas engineers for years to come.
In fact, research has shown that we're running low on the numbers of gas engineers we need. Most of those currently working in the trade are in their fifties – heading for retirement within the next decade. Gas Safe and HHIC have both voiced their concerns that we're on the brink of a serious skills-gap, as the numbers training to work with gas is dropping below that of those reaching the end of their career.
Training in gas
Would I recommend training in gas these days? I certainly would.
There's current high demand for gas engineers and, having equipped themselves with knowledge and experience in the heating sector, they're in a strong position to help bring about the heating revolution in the future.
With a little re-training, they'll be called upon to make the boiler adjustments when hydrogen comes properly on-stream and the ASHP industry is looking to existing gas and heating engineers to install heat pumps as they have the appropriate transferable skills.
For plumbers, training on a Managed Learning Programme, which combines classroom theory with hands-on experience is a smart route to take. There is also a longer version of this programme for candidates who don't already have a trades background.
Importantly, the MLP includes a portfolio element, where learners are assigned a professional engineer/mentor, to gain real experience in the field. This is essential for those seeking to gain their ACS qualification and registration with Gas Safe Register – a prerequisite to working in the sector.
Whether you're interested in maintaining the UK's millions of gas boilers or keen to get in involved in a greener energy future, training today as a gas engineer will set you up for an interesting and varied lifetime of work.