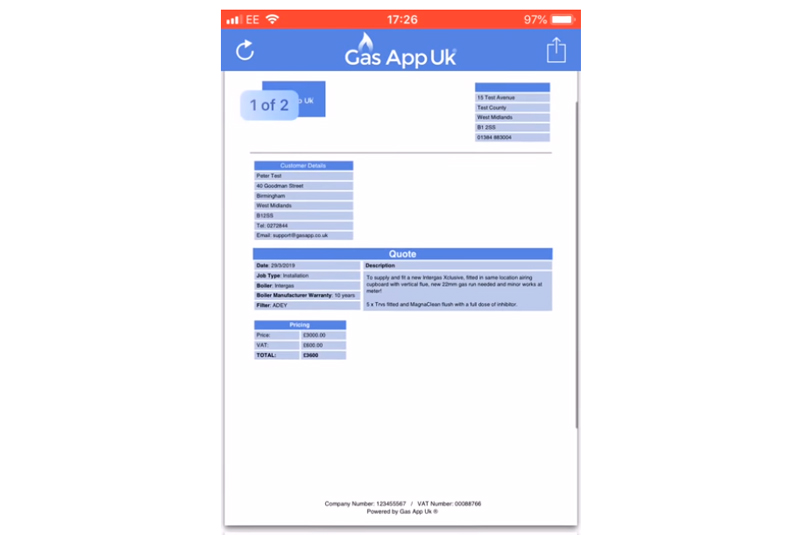 Over the next couple of months, we'll be looking at a couple of the features of Gas App Uk and exploring how the app could help your business.
First up is the quoting tool. Ant Provan, a heating engineer and the man behind Gas App Uk, explains how it came about: "The quoting tool was introduced because there are so many engineers out there who want to be able to send their quote straight away. They don't want to get home at the end of the day and have to open up their computer and start doing their admin, or risk forgetting to send the quote completely.
"If they use the quoting tool in the app, all they have to do is visit the Office section and fill in some details. Then a quote containing their logo, if they have one, gets emailed automatically to their customer. The quote itself looks good and the customer gets the impression that the engineer is organised and professional. Plus, the engineer saves themselves some time and hopefully earns money when they win the job. It's a win-win!"
Watch the quoting tool walkthrough below…
The Gas App Uk News Room
Also included within the app is the News Room section, where you can catch up on the latest stories from the PHPI website.