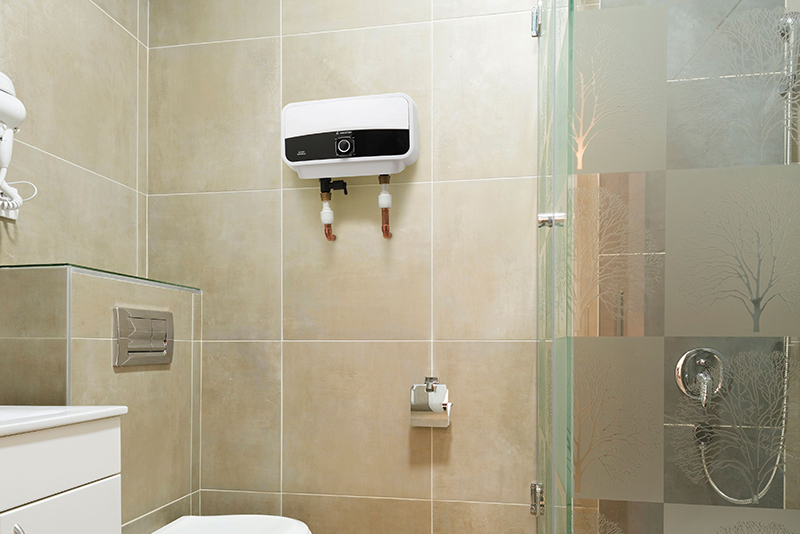 Ariston's electric water heaters boast the best in-class ErP ratings available, providing landlords with a wide choice of options with which to maximise the energy efficiency of their rental properties. Products such as the Andris Lux, Aures Slim Multi and Velis Evo also ensure greater annual savings, as well as exceptionally reliable levels of performance – providing tenants with lashings of hot water all year round.
In order to meet the Minimum Level of Energy Efficiency standards (EPC band E) for domestic private rented properties, as stipulated in the Domestic Minimum Energy Efficiency Standard (MEES) Regulations, landlords should embrace the most efficient products available – including the latest electric water heaters from Ariston.
Ariston's Andris Lux and Andris Lux Eco electric storage water heaters are available in capacities of 10, 15 and 30 litres, while there is also the option of a 6l Andris Lux. The units offer impressive reheat times, with 15-litre models taking just 20 minutes to be ready again after all the hot water in the tank has been used. Andris Lux Eco models have the added benefit of anti-legionella functionality – providing added peace of mind for landlords and tenants alike.
For rental properties requiring a larger capacity electric water heater, Ariston's Velis Evo Wi-Fi fits the bill. An ideal replacement for traditional hot water cylinders up to 100 litres, these products are available in capacities of 45 and 80 litres, while they benefit from fast reheat times and the best in-class ErP energy efficiency ratings. They also utilise ultra slim (27cm depth) twin tank technology for optimum performance, as well as superfast reheat times of less than 30 minutes.
Additional energy saving opportunities are also created due to the units' Wi-Fi compatibility, which enables them to utilise the Aqua Ariston Net for remote smartphone control. This allows tenants to monitor their energy consumption and achieve savings of up to 25%, thanks to daily and weekly programming.
Finally, Ariston's compact Aures Slim Multi is an instantaneous hot water heater capable of filling wash basins, a kitchen sink or a shower (supplying one outlet at a time). The advantage of this wall mounted, tankless water heater is that it does not require any heat-up time or water storage space. Water is instantly heated by coming into contact with the powerful heating element as it flows through the unit, resulting in unlimited hot water availability on demand.
Commenting on the credentials of the water heaters, Victoria Gutierrez, Marketing Manager at Ariston, said: "With our Andris range, Aures Slim Multi and Velis Evo all benefitting from the best in-class ErP ratings, there are certainly plenty of options for landlords to choose from. In addition to high levels of efficiency, each water heater is easy to install, boasts an incredibly robust construction and is fully compliant with the UK Building Regulations. Reliable and long-lasting, they'll also provide tenants with plenty of piping hot water – as well as lower energy bills."