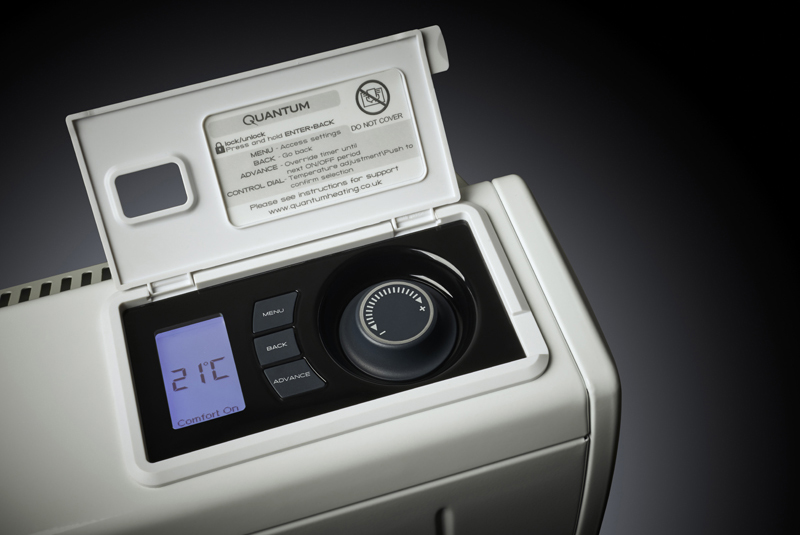 Shaun Hurworth from Glen Dimplex Heating & Ventilation examines the opportunities presented by modern electrical heating technologies.
The Government has made no secret of its intent to support lower carbon energy sources in order to reduce the significant carbon impact of heating and cooling our buildings. From battery storage and heat pumps, to electric heating appliances which can deliver domestic heating aligned with renewable energy generation, decarbonisation of the grid is critical if we are to achieve our ambitious environmental targets.
For installers, this means you may have to look at different technologies. So, here are four reasons to include electric heating in your repertoire.
Energy policy
Ultimately, the heating industry is driven by UK energy policy and we remain committed to cutting carbon emissions in line with EU obligations, which includes phasing out unabated coal by 2025.
This shift away from intensive fossil fuels such as coal and oil in favour of gas has delivered almost all of the improvement that it is capable of, and the next phase of decarbonisation is maximising the contribution of renewable energy sources. This will mean electric heating and hot water systems become more compliant and cheaper to run.
SAP methodology
As a result, electric space and water heating has become more 'attractive' to install, especially in new properties. In fact, data from the new SAP 10 methodology, which is the Government's recommended system for measuring the energy rating of new dwellings, shows that the carbon factor of electric heating is now just 0.233gCO2/kWh – down from 0.519 when SAP 2012 was introduced.
Under this methodology, electric heating is more carbon efficient than gas heating after adjusting for system efficiency.
It means heat pumps and installed electric heating appliances will perform even better in SAP 10, offering a potentially cheaper, compliant heating and hot water solution. In SAP 2012, electric panel heaters combined with an electric hot water heat pump is already an attractive solution for many new buildings.
New technologies
It will come as no surprise to learn that as consumer demand for energy efficient devices increases, and energy policy continues to support electric technologies, manufacturers are investing heavily in research and development of electric heating solutions.
When addressing the energy use of existing properties, the Dimplex Quantum off-peak heating system, for example, was the first high heat retention heater brought to market, offering a significant improvement in EPC rating over conventional static storage heaters. But, the technology will never stand still, with further updates in the pipeline to support connectivity and integration with other devices throughout the home.
In addition, all 'fixed' electric space heating appliances in the UK must now adhere to a minimum energy efficiency standard under Lot 20 of the EU's Energy Efficiency Directive. Many products were redesigned by manufacturers as a result, to include integral controls with added intelligence.
Water heating
As another key area of innovation, water heating has come to the fore particularly in new homes, where year-round water heating has become the dominant load.
This trend has forced the industry to look beyond insulation and space heating when aiming to improve the SAP rating of a property, taking advantage of innovations like Dimplex's Edel hot water heat pump cylinder to meet the renewable energy requirement and deliver low carbon hot water year-round.