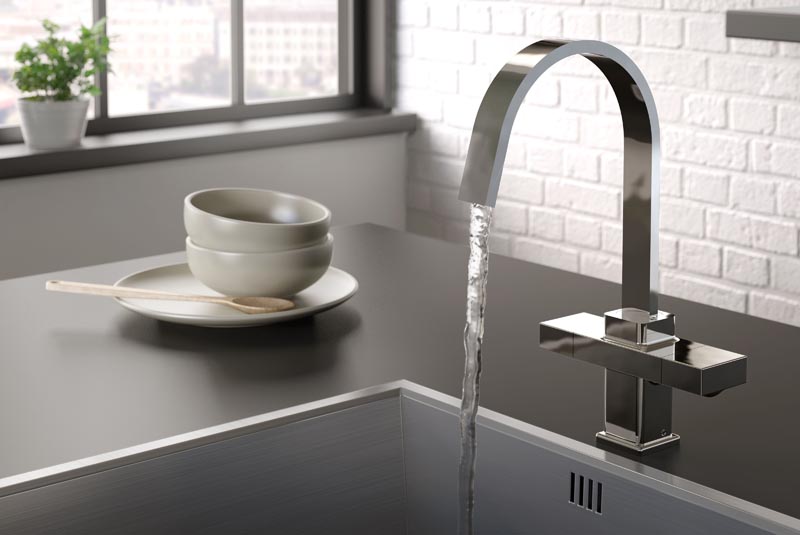 Time is money, and a savvy installer wastes neither. When it comes to kitchen and bathroom fixtures and fittings, well designed products that are easy to install will always be the preferred choice. Matt Hicks, Product Group Manager at Bristan, talks about easy-to-fit products.
As any installer knows, showers can be tricky to fit, but there are easy fit solutions on the market which can reduce installation times considerably. For most showers – including electric units, concealed and exposed valve options – the biggest challenges come from retrofit applications. Installers want to be confident that the shower they are fitting will easily match the existing pipework to eliminate the need for adjustments and also retiling or redecorating once the job is done.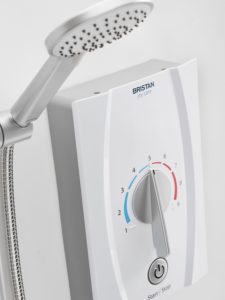 Take Bristan's maxi range of shower valves. Each valve in the range comes with adjustable elbows and a variable centre selection from 136 to 158mm, so they are easily adjusted to fit onto a bathroom's existing pipework – thus saving time and hassle. These simple features ensure the valves are easy to install and perfect for new or retrofit applications.
Electric showers need to be easy to install retrospectively, even more so than valve showers. As well as the water pipework, installers also need to consider the electrics and the riser rail – if they aren't replacing like for like, this could be a difficult installation and one that requires extra pipework to get it all plumbed in, as well as retiling and redecoration.
The Smile, Glee, Bliss and Joy thermostatic showers are ideal for retrofit applications as every model in the range has five water inlets and five electrical cable entry points to choose from for ultimate flexibility and ease of installation. The shower's footprint and riser rail have also been designed to cover the wall fixings of most other showers for a tidy finish.
Bread and butter products like taps should also be chosen with ease of installation in mind to ensure an installer is able to fit the unit quickly and with minimal fuss to finish each job on time.
For installers looking to use taps that are easy to fit, there are plenty of extra features they can look out for in a bathroom or kitchen tap. As an example, take the Easyfit range of contemporary kitchen taps. Unlike standard taps, where you need three arms for the installation, the base is secured from the top using an Allen key, so installers only need to spend time under the sink to connect the water using the flexible tails included.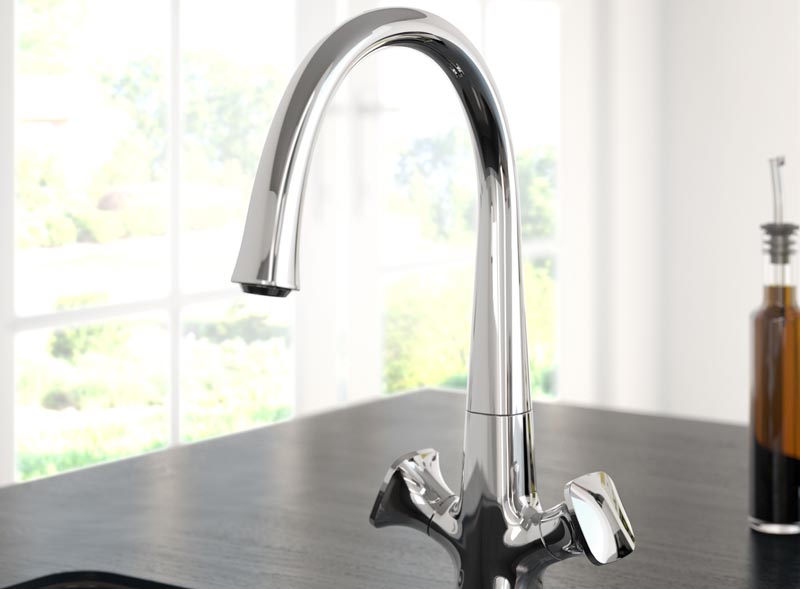 The taps are supplied with two isolation valves, meaning installers can isolate the water supply without turning it off at the mains, so the tap mechanism can be installed prior to the main body of the tap being fitted. This is particularly advantageous where the taps are being fitted in new build homes or for complete kitchen overhauls, as they can be installed in two parts.
The base can be fitted first, even before the new kitchen suite goes in. This means that the tiling and sealing can be completed more easily and it also prevents any accidental damage to the tap during the finishing stages. The tap body is then simply fitted in a matter of minutes once the rest of the work has been done.
The tap body can also be replaced very quickly so, should the homeowner decide later down the line they want to change the look of the kitchen, this can be done without taking the base out. A simple, all-round solution for kitchen tap installations.
As we can see, even the most simple of jobs can be made easier with a few clever design ideas that help cut down on installation time. For installers, easy fit products improve productivity, the quality of installations and reduce call backs – all this with no major difference in cost.
For more information, visit: www.bristan.com