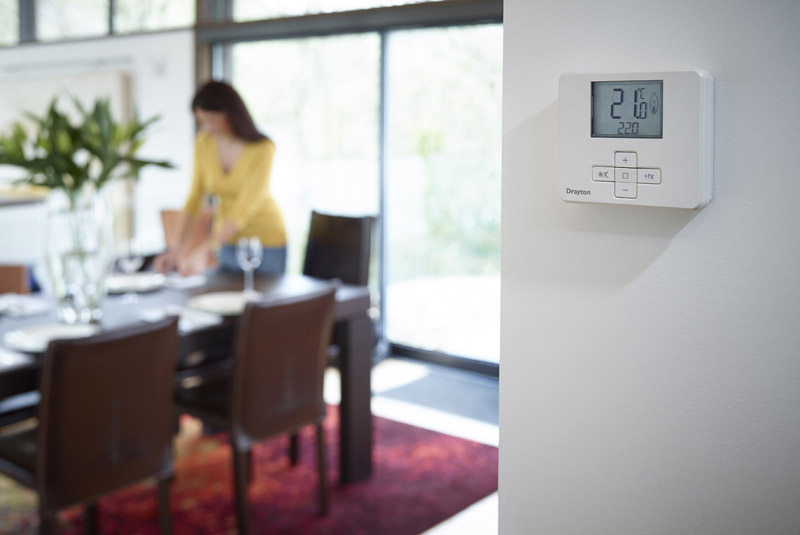 As the weather turns colder, Simon May, Product Manager at Drayton, discusses smart heating controls and how the devices can be an essential energy saving tool this winter.
With recent research showing that there are a massive 4.5 million fuel poor homes in the UK, Drayton is urging installers to educate their customers on how to use heating controls effectively, to minimise fuel costs and maximise comfort.
As temperatures plummet, now is the time when homeowners rely on their heating to increase comfort levels in their property. But with fuel poverty becoming more of an issue, how can installers work with their customers to make a difference this winter?
In a typical UK household, heating and hot water accounts for around 82% of the total energy bill, so it is clear to see why the cost of domestic energy is a big concern for many homeowners. With this in mind, it seems preposterous that around 11 million homes still lack even basic controls. Over 95% of homes have a boiler. Of these, 800,000 have no controls at all, almost eight million have no room thermostat and over 70% lack the minimum levels of controls shown in the 2010 Building Regulations.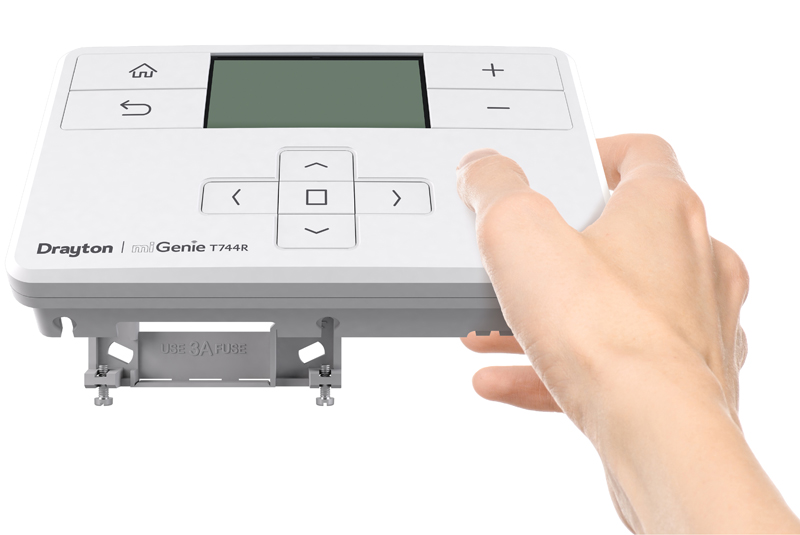 Controlling the future
Heating controls have undergone a massive change in recent years, going from wired to wireless and now evolving with 'smart' heating solutions. For the installer, this presents an excellent opportunity to offer customers exciting new products to best meet their needs, and in doing so maximise their own business.
However, if people have been reluctant to install heating controls into their homes before, what will make them do so now, and what makes smart controls the ideal choice for installers when specifying new heating solutions?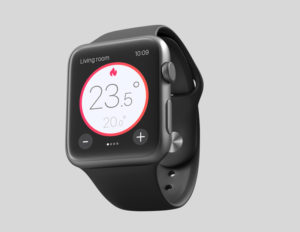 Go mobile
A massive 66% of the UK population now own a smartphone, up from 39% in 2012, meaning as a nation we are most definitely addicted to our mobiles. Therefore the majority of homeowners will find products that are linked with smartphone apps familiar, making them easier to adopt and operate.
Internet connected controls, such as miGenie from Drayton, allow the user to remotely manage the temperature of their property using an app on their smartphone, tablet or Apple watch, no matter where they are. This allows for greater freedom and control, so if the homeowner has left the house for work and forgotten to turn the heating off, for example, this can be done through the app at the touch of a button, helping to save money and ensure peace of mind.
It's also really easy to adjust heating schedules on the go, which means homeowners are able to reduce their energy consumption by tailoring heating periods to fit in with their lifestyle and routine.
Ease of installation and use
Many installers and homeowners may be put off by the fact that they believe smart controls are hard to install and tricky to use – either because they require complex wiring, are complicated to install, or have a laborious set-up process that involves inputting a large amount of data about the homeowner, which they may be reluctant to divulge.
To take away this issue, installers can specify a simple smart thermostat that is wireless and features an industry standard backplate. Installation is easy when there are no controls present, or as a retrofit solution – all that's required is to remove the old control and fit the new, internet-enabled device. Then the installer can connect the control to the home Wi-Fi and sync with the app, which the homeowner is able to download onto their smartphone or tablet.
Make a wish
With this in mind, Drayton has launched a new collection of internet-connected heating control packs – known as miGenie Wishes. British built, they are suitable for all applications, no matter what the requirements.
Products within the miGenie collection are pre-bound and boast an industry standard backplate, meaning they can be installed straight from the box in as little as 10 minutes. The intuitive app is designed to be simple to use and is available for an iOS or Android smartphone or tablet, as well as an Apple Watch.
So, when talking to customers about their heating, installers can be secure in the knowledge that there is a solution available that not only provides simple and effective 'smart' heating control, but that's not complex to use and offers homeowners the chance to take charge of their heating bills and hopefully reduce their energy costs for the long term.
For more information, visit: www.draytoncontrols.co.uk