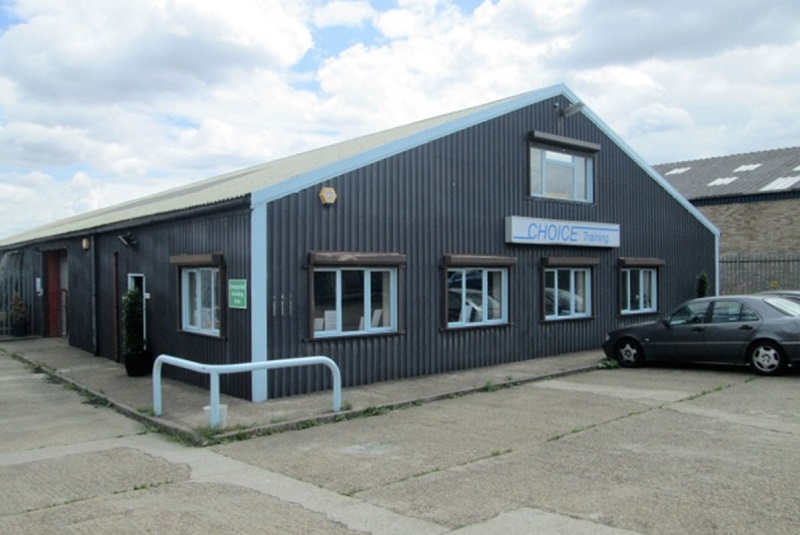 Based in Essex, Choice Training has seen rapid growth since its inception five years ago in its field of apprenticeship training. The company is also notable for supporting female installers in the industry, with a number of success stories to demonstrate its commitment. PHPI's James Moore speaks to Robert Tye, Managing Director, to find out more.
Five years ago, Choice Training was set up by Robert Tye, Robert Maw – Directors – and Sue Casey as Administrator to deliver trade apprenticeship training ranging from plumbing and heating to electrical work. The company has witnessed rapid growth, with 12 employees now under its belt and class sizes of up to 250 students. It's grown so much, in fact, that Robert Tye has had to take a back seat from teaching and focus on the overall business growth itself.
Having spoken with Robert about the operation, his enthusiasm for the industry and promoting apprenticeship training is clear. He notes that the vast majority of Choice's students are now leading successful careers in the industry, with some even having asked for apprentices of their own!
Also notable is the company's commitment to encouraging women to get involved in the industry. Choice Training runs a specific scholarship scheme for female plumbers, which essentially pays for the full costs of the courses it offers over a period of three years.
Whilst a number of women have progressed through the system – with all successfully finding an apprenticeship shortly after – the company believes that more needs to be done to increase the number of women in the industry. It is clearly an issue at present, with a recent survey from AXA Business Insurance finding that just 5.2% of the construction trade is represented by women, far fewer than the one in 10 that is frequently quoted.
Furthermore, both Choice and AXA assert that there are huge opportunities for women in the trade. Robert indicates that many of those who have trained with the company have shown real commitment and skills, whilst employers who get in touch are often looking to hire female installers. Interestingly, the company highlights that female plumbers can be a more comfortable sight to fellow women and the elderly, with self-employed operations often holding a large client base.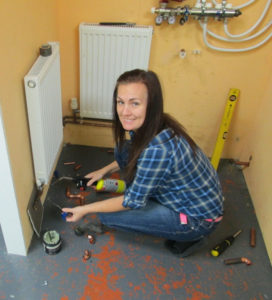 One of many examples of Choice's successful female students is Sally King, who was Student of the Year in 2016. Sally comments: "Whilst I have had a lot of men who did not look impressed that a woman was coming to do plumbing repairs, they were pleased that I did the job as well as any man when I had finished."
Such comments can perhaps provide some insight into reasons behind the lack of female installers, with initial scepticism from many over their skills resulting in a barrier to entry into the trade. Robert also believes the issue stems from grassroots level, with concerns over the career advice given to women that tends to ignore the sector because of the inherent stereotypes of a so-called 'male-focused' career.
However, with initiatives such as Choice's, there is hope that the industry may become a more diversified and 'female friendly' environment. Robert believes there needs to be a concerted effort from industry bodies, the Government and training companies to push the cause, which will benefit customers, installers and employers.
For more information on Choice Training, visit: www.choicetrainingltd.co.uk