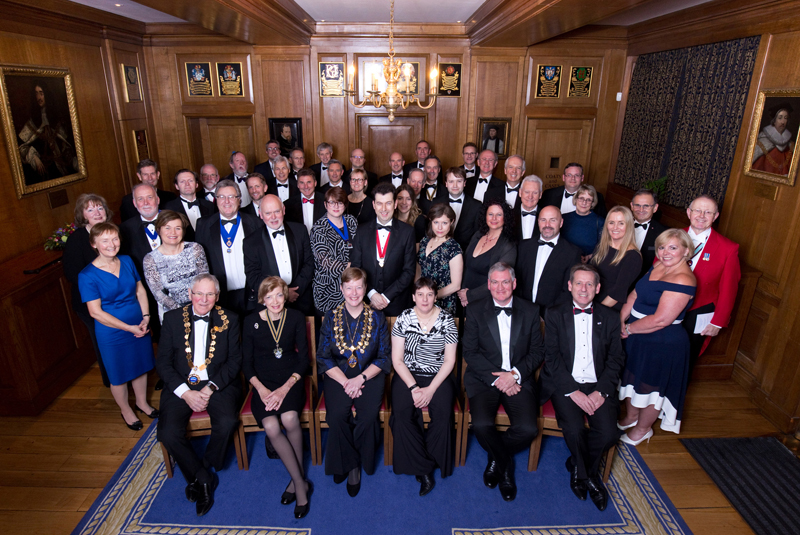 The CIPHE held its annual President's Dinner in March. Welcoming prominent figures from the plumbing and heating industry, the event celebrated Tracey Richardson's tenure in the Institute's most prominent position. Here, she reflects on her time as President.
Becoming the President
Having worked as an aircraft engineer in the Royal Air Force for over 20 years, I decided to retrain by undertaking an apprenticeship as a plumber. I did this because I was keen to pursue a hands-on career and apply my problem-solving skills – both of which are a big part of working in the plumbing and heating industry. I ran an installation company for seven years, before moving into teaching, which ultimately led to me joining EAS Mechanical as a tutor and the Lead IQA Assessor.
I became President of the CIPHE in 2018, having been a member since 2005. Given my position at EAS Mechanical, I was keen to promote education and training as a big part of my manifesto moving through my Presidential year.
Education and training
The introduction of the Plumbing & Domestic Heating Technician Apprenticeship (Trailblazer) – a Level Three apprenticeship – is an exciting development. Although only in its early stages, it's great to be able to encourage plumbing and heating engineers to aspire to Level Three, promoting the professionalism that accompanies registration with the Engineering Council.
The CIPHE's ongoing commitment to Continued Professional Development (CPD) is something else I am hugely proud of, providing a platform for our members to upskill themselves.
Scalding and Legionnaire's disease
We've also been at the forefront of research into public health issues surrounding scalding and Legionnaire's disease. These subjects are of upmost importance to the plumbing and heating industry, with burns sustained through contact with hot heating appliances totalling 911 admissions to hospital during 2017-2018. A 2016 report also highlighted the dangers of Legionnaire's, putting the number of deaths from the disease at 77 between 2014 and 2016.
Awareness of these issues, and more importantly, how to prevent injuries and deaths arising from them, is of upmost importance to our industry. I'm pleased with how the Institute has led the way in gathering information in this area, and hope that we can continue to collaborate with likeminded trade associations to make our industry a better and safer place.
Increased membership and a big thank you
The past year has once again seen an increase in membership, which is encouraging both for ourselves and the wider plumbing and heating sector as a whole. There has also been a rise in the number of Approved Training Centres, something close to my heart and a brilliant foundation for the future.
As my presidential year comes to a close, with a new President, Christopher Northey, set to take the reins, I would like to extend an enormous thank you to everyone for the support they have shown towards the CIPHE and our objectives over the past 12 months.
While I have enjoyed having the opportunity to make a difference in my own way, it is the professional plumbing and heating engineers who continue to work tirelessly safeguarding people in their homes that deserve the biggest thanks.
For more information, contact Tim Sainty via [email protected] or 01708 472791