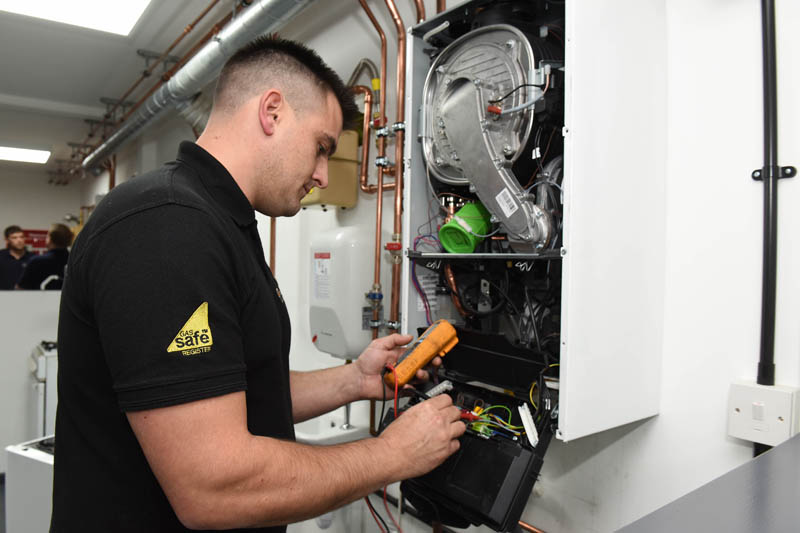 Now a year on since the launch of Boiler Plus, Kevin Wellman, CEO of the CIPHE, discusses the impact the legislation has had over the last 12 months and the potential for further changes to be made in the future.
In April 2018, the launch of Boiler Plus was a fairly monumental change to Part L of the Building Regulations, especially given the fact that Part L had remained largely untouched since the introduction of condensing technology back in 2005.
There's always likely to be a period of uncertainty with any change in legislation, however, the rules that all replacement and new domestic gas boiler installations in England must have a minimum ErP efficiency of 92% with working time and temperature controls (if not already present), in addition to at least one of four prescribed energy efficiency measures, seemed fairly clear.
Clarification
In July 2018, a mere three months after the legislation came into force, BEIS issued out a notice of 'Clarification on the Boiler Plus regulations for installers and consumers'. The clarification was deemed necessary following a suggestion that customers could decide to opt out of having Boiler Plus compliant measures installed. This interesting development so early on highlighted an ongoing problem faced by our industry – the pressure to offer competitive services to the consumer over the need for completing compliant installations.
Many professional heating engineers will testify to customers trying to cut corners to save money, or choosing to employ unqualified and cheaper labour, which can lead to dangerous and unsafe installations. In equal measure, some tradespeople in our industry may be tempted to win business by not including all of the measures in order to be able to offer a cheaper quote. Neither scenario is legal and installers cannot offer to do so, even if the customer requests to opt out.
Responsibility for compliance sits with the person carrying out the work, and non-compliant installations can lead to action being taken against the installer. An installer is not excused from their obligations by making their customer aware that the work is non-compliant.
It is worth noting that while following Boiler Plus is more expensive in the short term, the energy savings made running the new boiler will mean consumers will eventually see the money back via savings on bills.
Changes
With the UK bound by agreements to hit greenhouse gas emissions and renewables targets, more changes to reduce domestic gas boiler emissions will continue in the years to come. As far as Boiler Plus is concerned, BEIS promised to review Boiler Plus again in April 2019 and then after five years. As was the case with the first Boiler Plus, any revision of the legislation will need to engage with industry in order to decide how to better decarbonise gas appliances and improve efficiency – we await news from BEIS on any areas this will focus on.
The case for Thermostatic Radiator Valves (TRVs), which are already a mandatory requirement when installing a new heating system and when replacing a radiator, could be legislated for in the future to be installed along with any new boiler as part of a revised Boiler Plus. Statistics do show that uptake of TRVs is strong – with a healthy half a million recorded as being sold in the UK in 2016, according to sales data provided by BEAMA and the Manufacturers' Association of Radiators and Convectors. The consensus at the moment is that the priority with respect to TRVs should not be to mandate installation, but rather should focus on improving consumers' awareness of how to get the best use out of them.
For more information, contact Tim Sainty via email: [email protected] or call 01708 472791