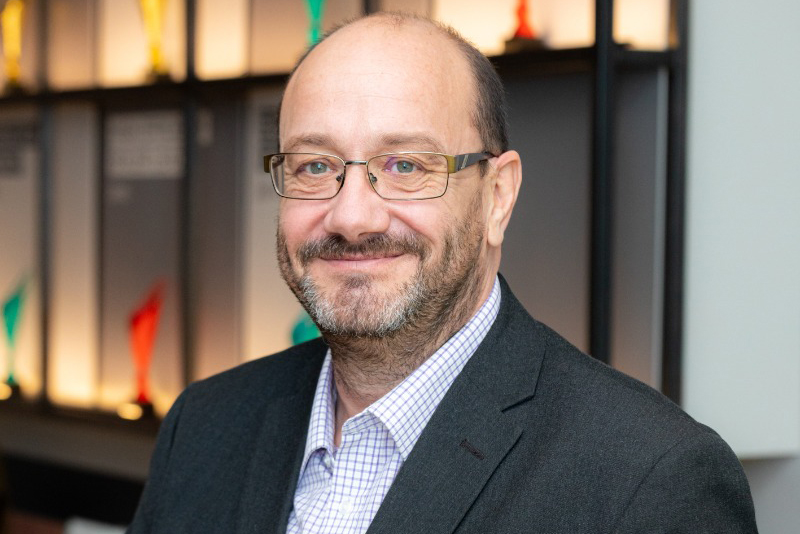 Mark Wilkins, Director of Training and Technologies at Vaillant, discusses the benefits of the Boiler Upgrade Scheme and the impact it will create for a cleaner alternative to fossil fuel heating.
Decarbonisation is a key topic of the heating industry at present and will be for the next few decades until we achieve the UK's 2050 net zero target. It is imperative that we reduce our impact on the environment, so as previous schemes end such as the Renewable Heat Incentive (RHI), this commitment from the Government to make funding available via the new Boiler Upgrade Scheme (BUS) is welcomed.
The BUS will encourage more homeowners to make the switch to heat pumps as a viable alternative to fossil fuel domestic heating. With funding of £450million over a three-year period available, installations replacing a fossil fuel boiler may be eligible for upfront grants of £5,000 towards the installation of an air source heat pump or a biomass boiler, and £6,000 towards the installation of a ground source heat pump. Installers will need to register on the scheme to apply for the grant on behalf of the homeowner, which will then be deducted from the final invoice. So, in comparison to the RHI, which was a repayment scheme over a seven-year period, the BUS is a huge step forward in making heat pumps more affordable by offering upfront financial support.
However, there is still more work to be done, whilst the BUS helps towards the cost of the heat pump installation, there may be more support needed for households that require fabric upgrades before the installation of a heat pump. Heat pumps operate at lower flow temperatures, it is therefore essential for properties to be well insulated, so when installing a heat pump system, there needs to be a fabric-first approach. In the UK, we have a diverse range of properties and whilst studies by the Energy Systems Catapult have recently shown that there is no property type or age unsuitable for a heat pump, there is a cost involved in upgrading older properties which the homeowner will need to fund.
So this begs the question, are heat pumps the only solution to decarbonise heating in homes? Even with the 0% VAT on heat pumps and the installation costs, currently, heat pumps are more expensive to install than a domestic fossil fuel boiler. Removing a boiler and installing a heat pump is not a like for like replacement, in most cases the heating system will need to be upgraded to operate at a more efficient lower flow temperature and the installation of a heat pump cylinder will be required for hot water. These upgrades make it impossible today to upgrade to a heat pump without additional cost. Therefore there is no silver bullet, there will have to be a technology mix of heat pumps and hydrogen boilers, so those properties that will need huge upgrades to improve the heat loss of the building can look to install hydrogen once it is available.
For both technologies, the Government needs to develop consumer education platforms so that homeowners are offered a technology fair approach to decarbonisation. The fuel crisis is adding to consumer uncertainty about making a fuel switch. Whilst heat pumps are a tried and tested technology, they are considered new to homeowners, and they do operate differently from a traditional boiler which the homeowner needs to be aware of before installing a heat pump in their home.
The BUS is the next step in the heat pump journey following the RHI, the upfront grant will help consumers to install a heat pump but a homeowner will most likely need to put an upfront cost of at least £2,000 additional to the grant to complete the system. With 42% of families in the UK with either no savings or less than £1,500, the BUS will only help a proportion of the UK and is unlikely to make green heating affordable for all.
We are constantly working with trade associations and with the Government to ensure the decarbonisation targets are met. We are looking forward to seeing how popular the BUS becomes and whether it helps increase the number of heat pump installers in the UK.
Find out more about the Boiler Upgrade Scheme here