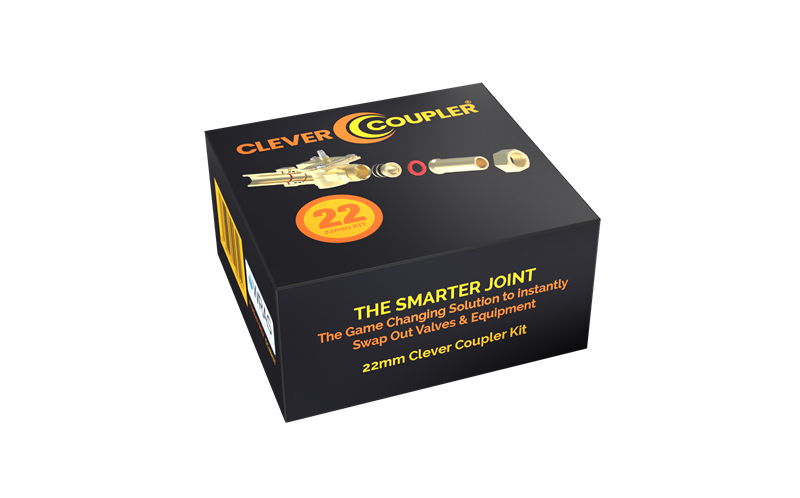 Swapping out valves and equipment has been made simpler with the introduction of the Clever Coupler – which can be used on a number of types of valves including zone valves, blending valves, double-check valves and combination valves. The solution promises the installation and removal of a component where there is no pipe movement available. 
Available in 22mm and 28mm Clever Coupler includes two stub adaptors, two insert adapters, four rubber 'O' rings and two vulcanised fibre washers, along with a small tube of silicon grease and an installation sticker.  
Clever Coupler is compatible for use with a wide range of equipment for 22mm & 28mm compression and 3/4" BSP & 1" BSP female pattern. It is made from DZR brass to help prevent corrosion.  
PHPI has 10 of the 22mm Clever Coupler kits available to giveaway. To enter please complete the form below. Closing date 31st December 2023