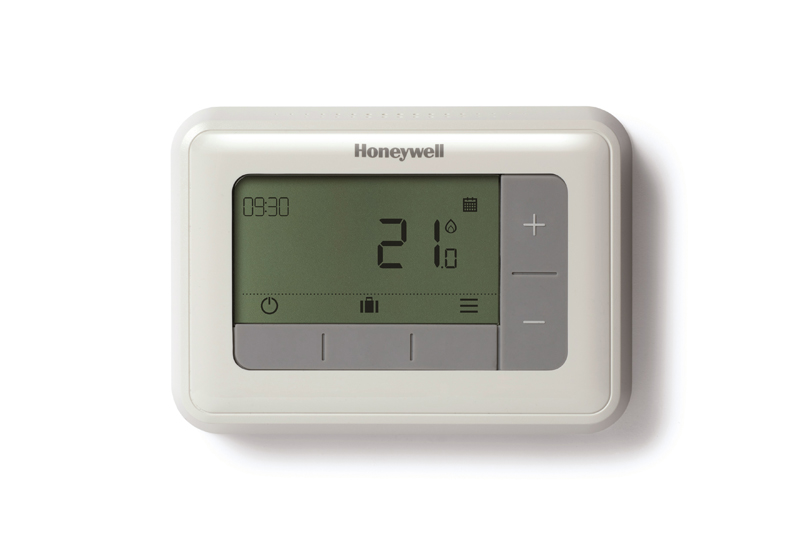 Resideo is giving away four T4 programmable thermostats.
According to Resideo, makers of Honeywell Home branded products, research has shown there is still a lack of understanding amongst consumers on how to use heating controls, and a common misconception is that to achieve energy savings, 'occupants must actively program their thermostat and select settings which result in energy efficiency'.
However, ensuring that heating controls give the occupant the best possible opportunities to save energy and money, should not solely rely on the user. Modern controls, such as the T4 programmable thermostat, have a number of automatic energy efficiency measures built in, and it often comes down to the installer to explain the benefits they can provide.
Designed to deliver energy efficiency with minimal user-interaction, the T4 is compatible with any boiler and has ease of installation at its core, says Resideo. Some of the intelligent, automated features of the T4 include:
*Automated modulation control with OpenTherm improves energy efficiency
*Optimum stop, start and delayed stop features learn how the room is heated, reducing user effort and improving heating efficiency
*Screen interface offers easy and optimal heating adjustment
The unit is available in three models: the T4 standard, wired and battery-less model; T4R wireless version offering an easy switch over from an existing wireless receiver box; and the T4M, wired modulating version with on-screen OpenTherm boiler information for additional user control. All models have 7-day, 5/2 day and single day programming.
Resideo assures installers it is easy to fit in three simple steps – wire in, power up and configure – before it's ready to hand over to the homeowner. A new wireless receiver box, designed with a flip-up wiring bar for easy installation, also makes the wiring process more accessible.
To be in with a chance of winning, simply enter your details below before May 31st 2019: