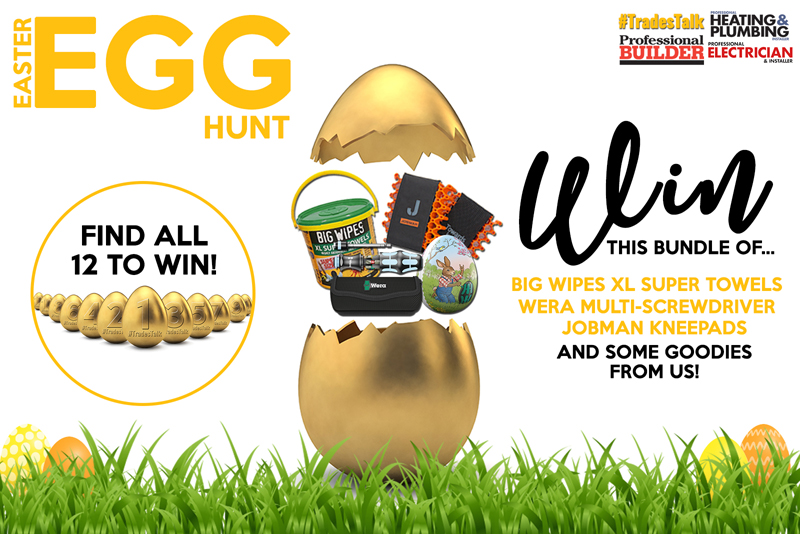 Easter is not just for kids, you know! And the Easter bunny isn't the only one dishing out goodies…
ENTER OUR EASTER EGG HUNT FOR THE CHANCE TO WIN THIS FANTASTIC PRIZE BUNDLE!
Everyone's favourite Easter tradition is the Easter egg hunt and we've created the joy – without (most) of the calories – in our exclusive #TradesTalk competition.
The #TradesTalk bunny has hopped across its three favourite websites – PHPI, Professional Builder and Professional Electrician – hiding 12 numbered eggs for you to find. Anyone who finds all 12 eggs will be entered into the draw to win one of three #TradesTalk limited edition Easter bundles. This fantastic prize contains brand new products from Big Wipes and Wera, accessories from Jobman, and some treats from us too.
Big Wipes XL Multi-Surface wipes
Big Wipes has added its brand new XL Multi-Surface wipes to our Easter bundle. They're super-sized and super-absorbent, which is ideal for tackling large filthy surface areas and reduces the number of times you have to return to the tub for another wipe. The super-absorbent, needle-punched fabric locks in moisture allowing them to stay 'wetter for longer' as well as the new and improved 'click-shut' lid. These wipes also have a layer of thirst pockets to help capture and lock in more dirt and grime. To ensure you'll never run short, these XL Multi-Surface wipes are being sold in a reusable and recyclable bucket, containing 150 wipes.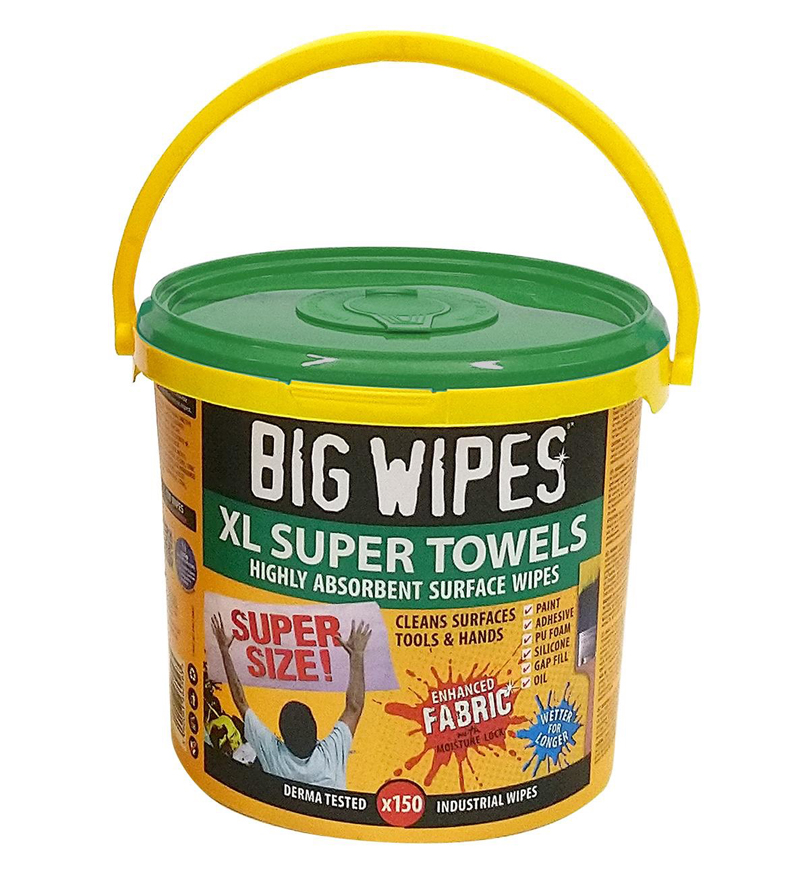 Wera Easter Eggs
Wera has worked its magic and conjured up some actual Easter eggs, but there's a twist…these eggs are calorie-free and filled with compact tools! In a solid eggshell, with a traditional design, you'll find a screwdriver with six stainless steel bits stored in the handle. This compact tool has a retractable telescopic blade and Rapidaptor universal holder to ensure flexible use. It also comes with a sturdy storage bag, both for protection and easy carrying.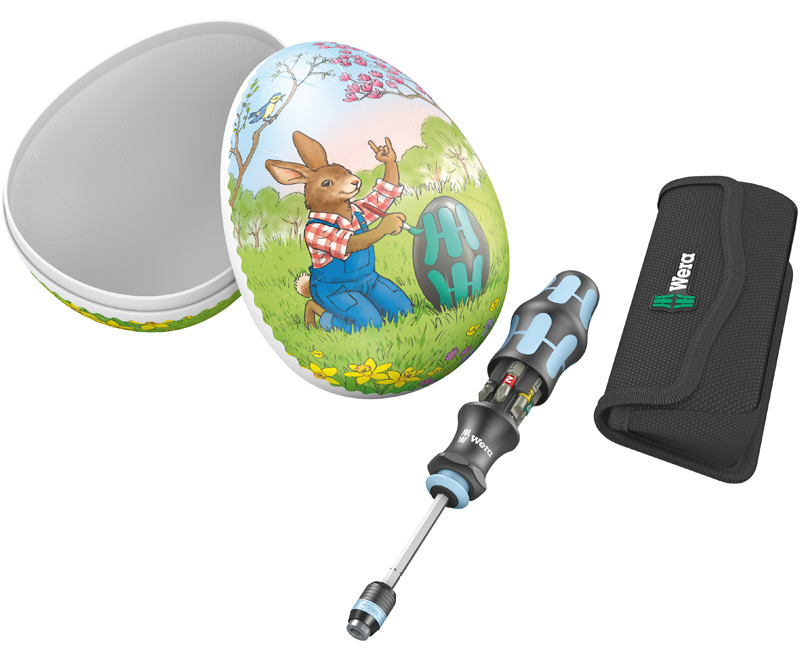 Jobman advanced kneepads
Jobman is putting its advanced kneepads, worth £37, into our bundle. These kneepads are made of Thermo Plastic Elastomer, designed for all-day use. The kneepads' unique cushioning reduces both knee and back pain and recovers to its original shape after use.
PHPI/PB/PE goodies
As well as all of the fantastic prizes from Big Wipes, Wera and Jobman, there are a few treats from us in this Easter bundle too – the latest issue of the magazine, a T-shirt, a #TradesTalk sticker and a chocolate surprise.
To be entered into our draw to win this limited edition #TradesTalk Easter bundle, follow these simple steps:
*Find the 12 Easter eggs hiding across the Professional Heating and Plumbing Installer, Professional Builder and Professional Electrician websites.
*Fill out the form below to tell us where you found each egg and give us your details so we can contact you if you win.
Entries close at midnight on Monday 22nd April 2019 and the winners will be announced on our social channels on Tuesday 23rd. Terms & conditions apply. Good luck!
Which eggs did you find on each of our websites? (Hint – there are four per site)