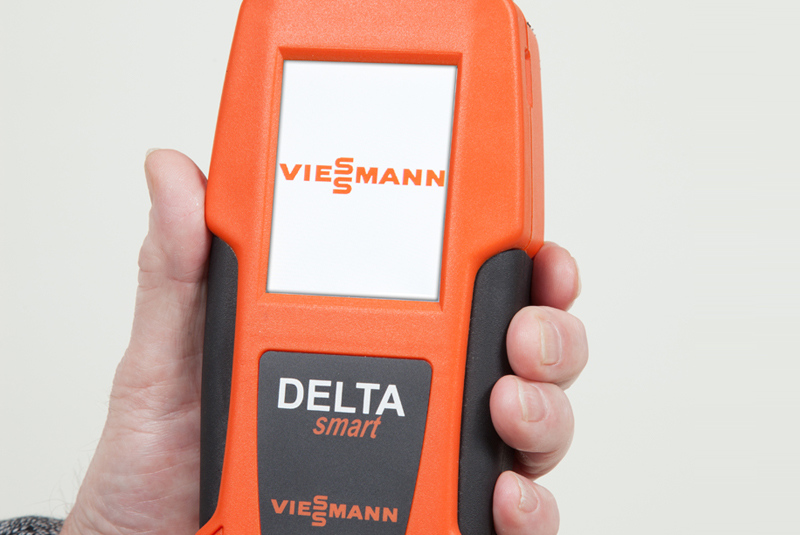 Viessmann has launched a special promotion for installers of all Vitodens range domestic and commercial boilers, from 13 kW up to 150 kW.
From now until the end of June 2018, installers purchasing 10 Vitodens boilers will be entitled to claim a free Domestic Flue Gas Analyser worth over £700, and installers purchasing 15 Vitodens boilers will be entitled to a Commercial Flue Gas Analyser worth over £900.
Both hand-held flue gas analysers, made by Delta Smart, come in a robust ABS case. This also contains a Lithium-Ion rechargeable battery, IRDA fast printer, USB charger and lead. The analyser features a Bluetooth interface for use with a free MRU4U mobile app which can control analyser functions; stream, save and share data; and add notes and pictures to a set of measurements.
With a flue gas probe and pressure/draught sensor, the Domestic and Commercial analysers both measure oxygen gas and carbon monoxide (from 0 to 8,000 and 0 to 20,000 parts per million, respectively), with the Commercial instrument's CO measurements H2 compensated.
All Vitodens boilers feature Viessmann's, high-quality "self-cleaning" stainless steel Inox-Radial heat exchanger, which contributes to its exceptionally long service life and dependable performance.
Marketing Director Darren McMahon commented: "This is an opportunity for domestic and commercial installers to obtain free-of-charge a useful piece of equipment that usually costs a lot of money. To qualify, all that's needed is to purchase the required number of boilers from your local stocking merchant between now and the end of June."