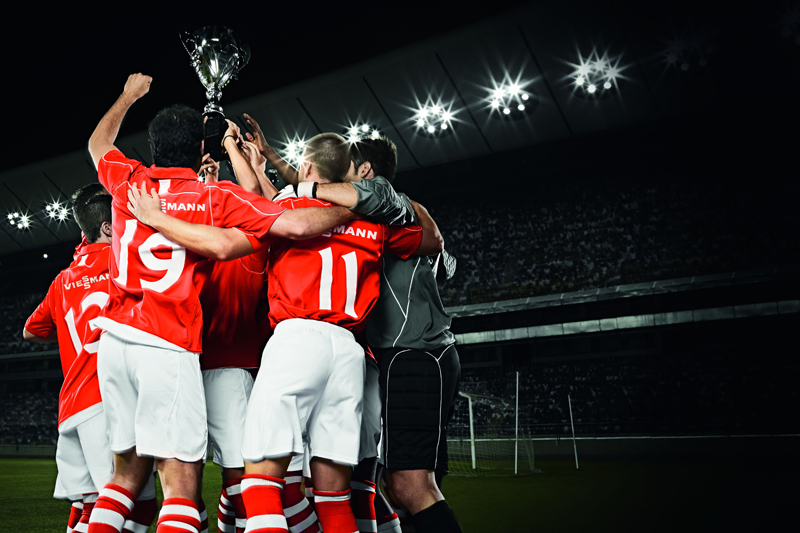 Viessmann has launched a 2020 UEFA European Football Championships sales promotion to help installers fight the winter blues and be part of this summer's major football tournament.
To qualify, installers must first register two more Viessmann Vitodens boilers in January and February 2020 than in the same period in 2019. On achieving this, they will be sent an exclusive Viessmann sports shirt and an entry into a draw to win one of 11 VIP tickets to watch a EURO 2020 group stage match, including full hospitality. With each additional boiler registered, installers gain another entry into the draw. If an installer registers 10 boilers, they win a Viessmann foosball table (tabletop soccer game).
"The groups for EURO 2020 have been drawn and we've seen that our UK teams face some stiff competition and need every fan to cheer them on. As part of a European promotion within the wider Viessmann family, there will be a strong heating installer contingent across the competition – look out for the distinctive sports shirts! This is a short but exciting promotion to kick off the new year," says Darren McMahon, Viessmann Marketing Director.
The Viessmann promotion is open to all Viessmann Trained Installers registering any Vitodens boilers via the Viessmann Installer Portal or app. The qualification phase of the Viessmann promotion started on January 1st and runs until February 29th.
For more information, visit www.viessmann.co.uk/professionals/installers/euro2020