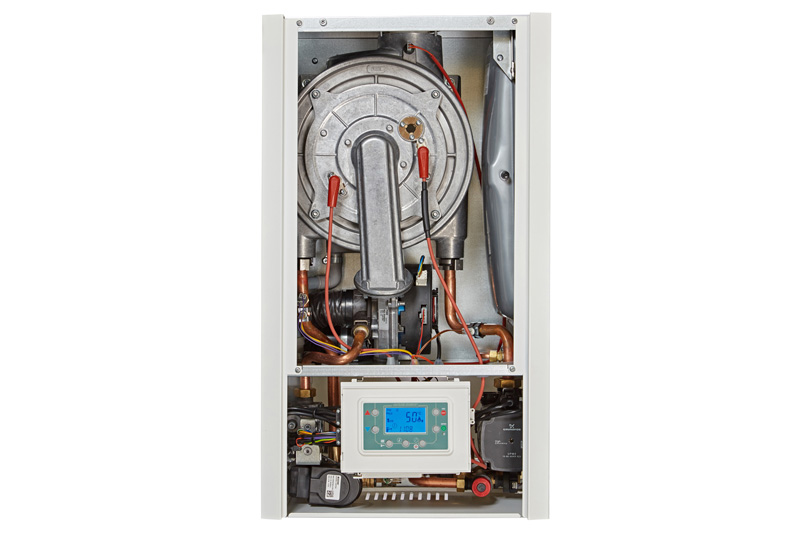 Ravenheat is preparing to add a new model to its range of domestic gas boilers, the HE98S.
After the success of the HE98, the HE98S has the same high performance, but with the addition of a stainless steel main heat exchanger. It delivers 31kW to DHW, with a flow rate of 12 l/min at a 35-degree rise and outputs of 3.7kW to 26.4kW to central heating.
The HE98S has been designed with both installers and customers in mind, says the manufacturer. Ravenheat has listened to feedback from its installers, integrating a stainless steel heat exchanger and brass block, while ensuring the design remains lightweight, easy to install and service, and quiet in operation.
A high-resolution backlit LCD control panel includes simple navigation so customers can set boiler temperature and central heating times. This display is also ideal for the commissioning engineer, showing the flow and return temperatures, DHW temperature, the kW output and fan speeds.
OpenTherm compatibility comes as standard and, if fitted with smart controls, can increase the system's efficiency by 5%. Outside weather compensation can also be wired directly to the main PCB.
The service engineer will find everything is accessible from the front of the appliance. If more access is required, then the side panels can be removed by simply sliding forwards.
Built to exacting ISO 9001 standards, the HE98S is said to be manufactured with premium and quality components. It features a Grundfos pump, quality brass manifold, stainless steel plate heat exchanger and brass and copper pipes.
The HE98S will be available from merchants across the country from early October. To find out more, visit: www.ravenheat.co.uk