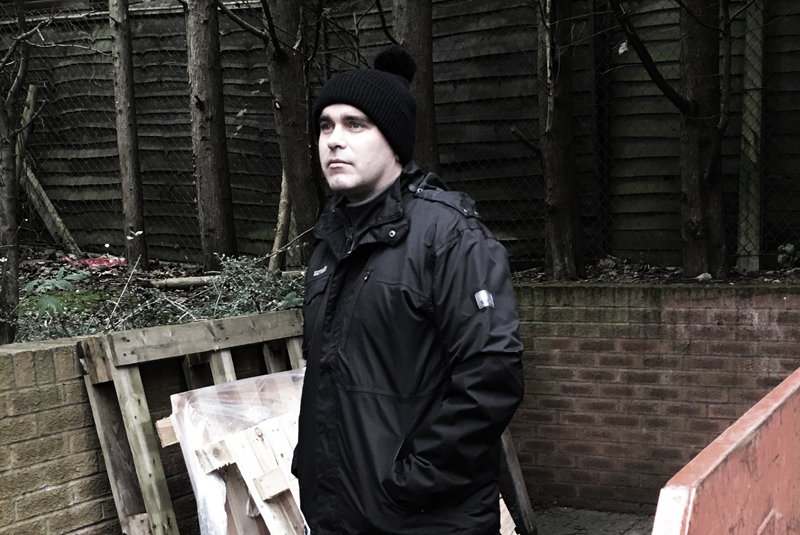 You've heard the Game Of Thrones thing a million times. Still, winter's here.
As a rule, reviewing workwear isn't the easiest task. Yes, we can tell you about Cordura, storm flaps and the like (and we will) but does that translate into what you really want to know? Which is presumably whether or not it's warm, comfortable and practical.
So… what we have here are the Scruffs Water-Resistant Worker Fleece and Pro Executive Jacket. Water resistance is likely to be a recurring theme here, it seems.
Fleece
If workwear reviews in general aren't that easy, fleece reviews are possibly the toughest of the lot. Virtually every installer owns a fleece (or several) and the truth of the matter is that if you're not shopping in the bargain bin, they're likely to be much of a muchness.
That said, this cut of this one is particularly comfortable – according to our "average" sized model – and it's quick drying if you happen to be on the wrong end of a leak or a flying cup of coffee (we're speaking from experience on the latter). It has an adjustable hem and elasticated cuffs to keep the cold air from whistling upwards – but actually, if there's one minor gripe it's that it doesn't have thumb holes. It comes in graphite and black, and sizes from S to XXL.
Jacket
The Executive Pro Jacket is a fine looking bit of garb. The line between functional and fashionable in the workwear market is now so blurred as to be non-existent. That can only be a good thing, and Scruffs has always been at the forefront. This is essentially high street style with all the benefits of on-site practicality – such as the aforementioned Cordura to reinforce the forearms. It's half fleece lined with an adjustable hem, hood and cuffs, and has taped seams and a waterproof nylon coating to keep the elements (and beverages) out. Apparently it's waterproof to 3,000mm. We tested it in the most authentic circumstances we could think of – the Great British weather. Our clothes horse wasn't too happy about it but at least he stayed dry.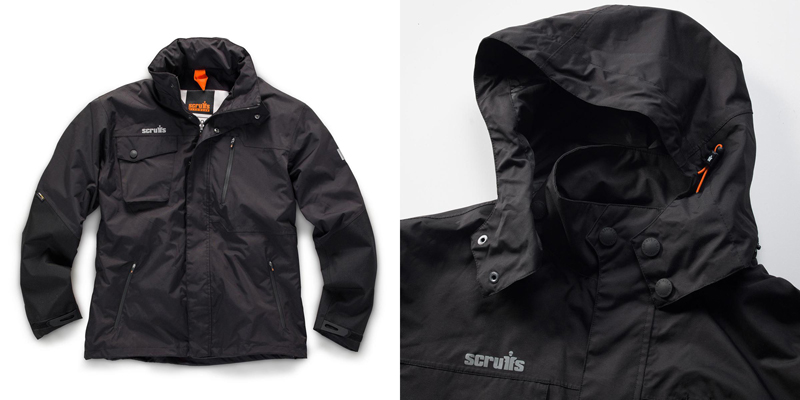 As with the fleece, the jacket's a comfortable fit. It's also pretty light and therefore not too cumbersome. It is a tad long in the arms though… unless you happen to have long arms, of course.