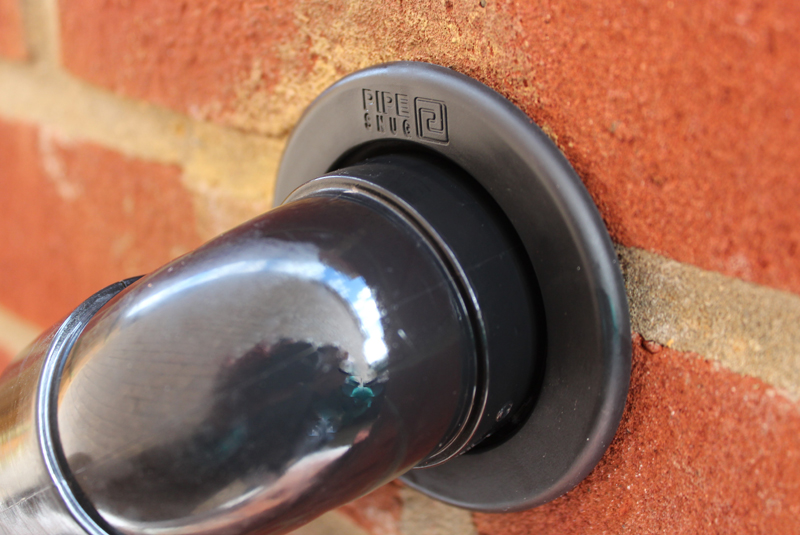 PipeSnug, the product that makes installing waste pipes easier and neater has made a big impact with the trade, following its launch earlier this year by Snug Solutions Ltd.
The evolution of an idea by Chris Burdett, a builder and bricklayer with over 25 years' experience in the trade, PipeSnug is designed so that any plumber or builder can use it to seal the hole where a pipe exits a wall. Traditionally, this job is done by pointing or sealing the hole with mortar, silicone or expanding foam which can become very messy to prepare and use, and doesn't look great on the building's exterior.
Since PipeSnug's launch, the Snug Solutions' team, which includes Chris's business partner Alex Lever, has exhibited at trade shows, secured distribution with builders' and plumbers' merchants and received significant support from the trade – not to mention sales.
"We are delighted by how PipeSnug has now been received by the trade and merchant network after nearly three years' of research, development and hard work by myself and Chris to bring the product to market," explains Alex. "We are now looking to expand the range, secure more distribution and look to spread knowledge of the product far and wide!"
PipeSnug can be used in all weathers on any plumbing or construction project, including new builds, extensions, loft conversions and kitchen or bathroom installations – giving the job a quicker, smarter finish.
The product's snug fit also means that PipeSnug helps to maintain the energy efficiency of the property, by tightly filling in any gaps where heat would otherwise escape. This helps installers to comply with Part L of the Building Regulations and keeps the risk of heat escaping from a building to a minimum.
For more details, visit: www.pipesnug.co.uk