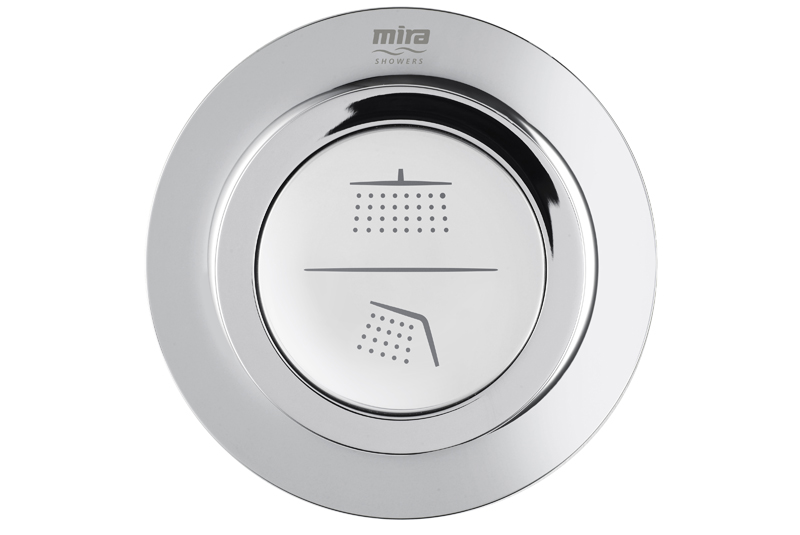 Mira Showers believes it has had its reputation for innovation and engineering quality further enhanced with the Mira Mode digital shower receiving a prestigious 2017 Red Dot Product Design award.
Established in 1955, the annual Red Dot awards seek to recognise excellence in product design, communication design and design concepts.
The competition received over 5,500 entries from 54 countries this year and a jury of around 40 independent designers, design professors and specialist journalists tested, discussed and assessed each individual product. In July, one product will be awarded an overall 'Best of the Best' accolade.
The Mira Mode is said to be a high aesthetic, accessibly-priced digital shower which offers users the added convenience of app control from smartphones; and its Red Dot award brings the total held by Mira now to six.
It responds to a growing consumer demand for technologically advanced home appliances that are also simple and intuitive to use, while meeting the needs of a demographic that increasingly requires multi-generational bathroom installations. As the 'Smart Home' concept takes hold, insights into consumer attitudes towards technology purchases suggest that digital could rise to up to 59% of shower installations in time.
Professor Dr. Peter Zec, founder and CEO of the Red Dot Award, said of the scheme: "The Red Dot winners are pursuing the right design strategy. They have recognised that good design and economic success go hand in hand. The award by the critical Red Dot jury documents their high design quality and is indicative of their successful design policy".
Simon Browning, Studio Director – Kitchen & Bath UK at Kohler Mira, said of the award: "In the almost 100 years since its foundation, Mira's commitment to high design values has never wavered and this Red Dot award – our sixth – is further testimony to that commitment. This desire to realise engineering and aesthetic excellence in everything we make has placed the company at the forefront of showering for decades; and the new Mira Mode is just the latest example".