PLUMBEXPO opened its doors for the first time at Alexandra Palace in February 2017, running alongside the consistently successful and long-established Toolfair and Elex shows – as well as the new Pro Builder Live event.
Given the huge popularity of Toolfair and Elex and the 2016 launch of Pro Builder Live, the perfect extension was a dedicated plumbing event under the same roof.
The PLUMBEXPO, Toolfair, Elex and Pro Builder Live brands are organised in association with the UK's leading range of building trade magazines – Professional Builder, Professional Electrician and, of course, Professional Heating & Plumbing Installer.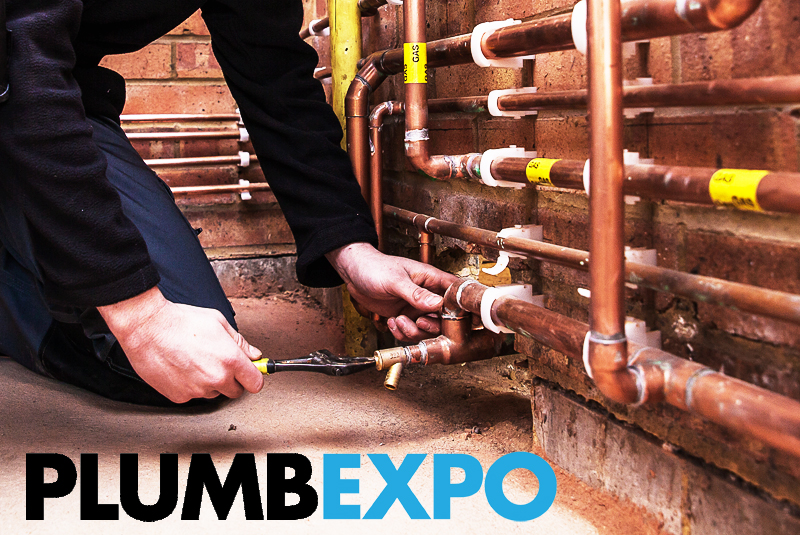 PLUMBEXPO has been developed to provide installers and contractors in the plumbing and heating sectors with a dynamic regional tradeshow where they can speak to manufacturers face-to-face and check out product benefits in a hands-on environment.
There are a number of added bonuses for visitors on the day, including:
i) A special show discount voucher book.
ii) A free Professional Heating & Plumbing Installer T-shirt.
iii) A free bacon roll on arrival.
iv) Exclusive competitions and giveaways for visitors.
Dates and venues for 2019 (subject to confirmation) are:
Alexandra Palace, London – January 30th and 31st
EventCity, Manchester – March 14th and 15th
For full details about PLUMBEXPO, click here. For updates, follow @plumbexpo on Twitter.