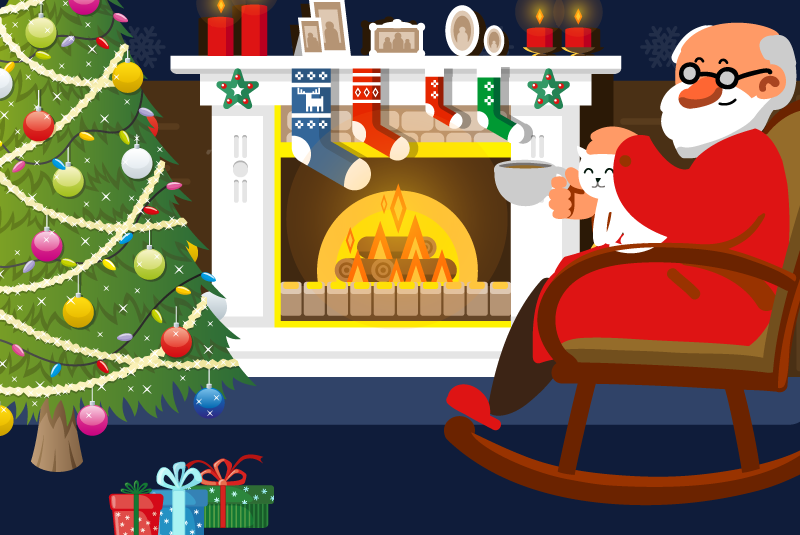 With a month to go until Santa comes down the chimney to deliver Christmas presents, Gas Safe Register has identified cities across the UK that have homes with a large proportion of unsafe gas appliances, putting millions of families in danger. 
With this in mind, Gas Safe Register and the Fire and Rescue Service are issuing a joint festive gas safety warning as December continues to be the time of year that Gas Safe Register finds the highest number of unsafe appliances in UK homes. In fact, over the last five years, an average of one in six (17%) boilers, fires and cookers were investigated and found to be unsafe in December. Unsafe gas appliances can cause gas leaks, fire, explosions and carbon monoxide (CO) poisoning.
| | |
| --- | --- |
| Top 10 unsafe cities in the UK | Percentage of gas appliances inspected found to be unsafe |
| Edinburgh | 40% |
| Birmingham | 33% |
| Norwich | 31% |
| Swindon | 29% |
| Ipswich | 28% |
| Wolverhampton | 27% |
| London (outer) | 25% |
| Sheffield | 24% |
| Coventry | 22% |
| London (central) | 22% |
Jonathan Samuel, Chief Executive at Gas Safe Register, said: "Christmas is a fun and exciting time of the year for families who get together and relax in their homes. However, it can quickly go wrong if families' gas appliances stop working or become unsafe. Our data shows that December is a month where a lot of unsafe gas appliances are found as part of our investigations.
"Gas Safe Register is urging families to ensure that they get their annual gas safety check in time for the Christmas festivities so that they can enjoy the holidays with peace of mind that their gas appliances are working safely and efficiently."
Mark Jones from Merseyside Fire and Rescue Service said: "December is always a busy time of the year for fire related incidents. As a first line of defence, it is important to keep all appliances well maintained and ensure that the appropriate safety checks are carried out regularly, as well as having both CO and smoke alarms installed in homes."
To stay gas safe this festive season, installers can urge customers to follow Gas Safe Register's top tips:
Only employ a legal Gas Safe registered engineer when having gas work carried out in your home. You can find or check a registered engineer in your area by calling Gas Safe Register on 0800 408 5500 or by visiting www.GasSafeRegister.co.uk
'Trust the Triangle' and always ask to see your engineer's Gas Safe ID card. Make sure you check the back of the card, which will state which gas appliances they are qualified to work on.
Sign up for a reminder service to make sure your gas appliances are checked annually: www.StayGasSafe.co.uk
If you smell gas or think there might be a gas leak, or suspect carbon monoxide call the free 24-hour national gas emergency number immediately on 0800 111 999.