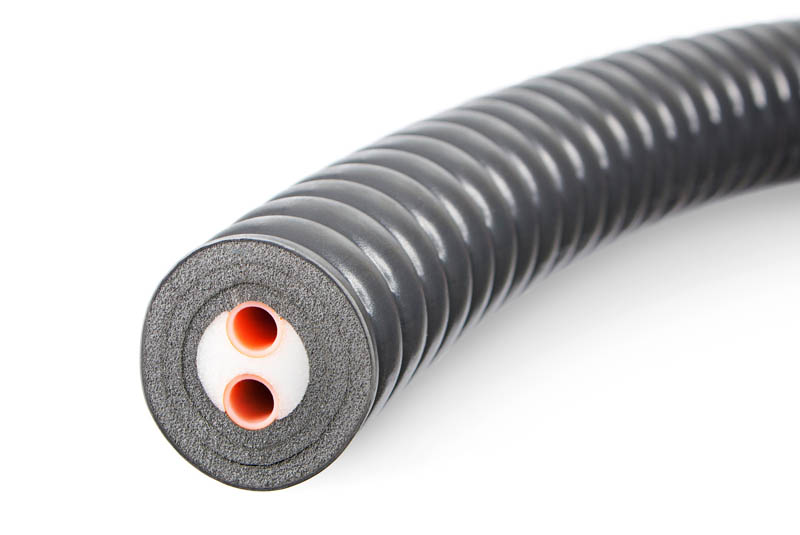 Rehau is celebrating five years of manufacturing RAUVITHERM in the UK. The product, a pre-insulated PE-Xa pipe for district heating, biomass, biogas and heat pump applications, has proven popular since its launch due to its combination of flexibility and low heat losses.
With the Rehau EVERLOC jointing system and easy-to-use design, the pipe is both simple to install and durable, according to the manufacturer.
Steve Richmond, Head of Marketing & Technical, said: "Being the only product of its type both manufactured and sold in the UK, we are thrilled to have seen RAUVITHERM grow in popularity over the last few years.
"We constantly strive to ensure that our products are at the top end of what is available on the market. To have both returning and new customers year on year is a testament to our team and our technology.
"It was an easy decision for us to set up production of RAUVITHERM in our Blaneau factory five years ago. Having production in the UK meant that we would significantly reduce our carbon footprint and be able to respond quickly to customer demands. This has always been a priority for us as we want to run our business in the most sustainable way possible. We have since invested in tools for 140mm and 160mm RAUVITHERM production in 2016 which have proved popular already with customers.
"We have gone to every effort to ensure this product is the best it can be for our customers, we want RAUVITHERM to be easy to fit and long-lasting, that's why we put so much work in behind the scenes to ensure the technology is industry-leading."
RAUVITHERM is available in UNO 25-160mm and DUO 25-63mm. Installation is said to be easy and time-effective due to the Rehau compression sleeve jointing system. The piping is leak-proof and has WRAS approval for potable water applications.