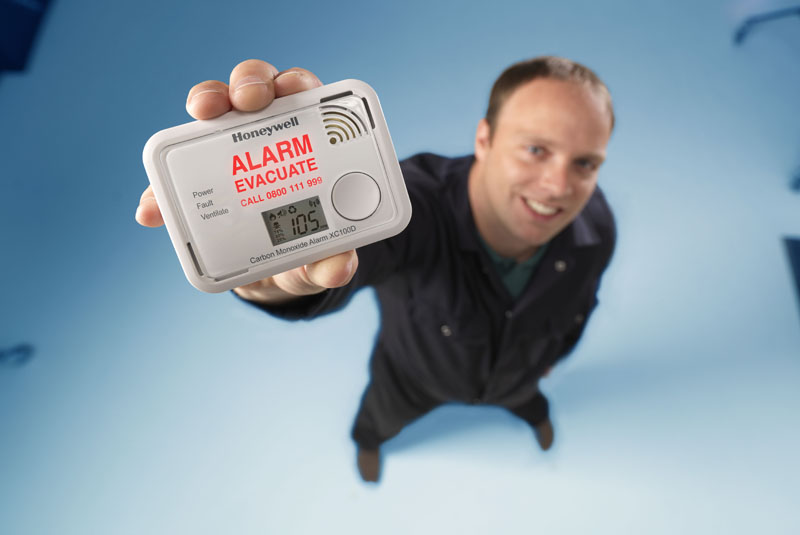 Recently released figures by the CO Be Alarmed campaign show that almost a third of renters in the UK do not have a potentially life-saving carbon monoxide (CO) alarm in their property. Adrian Keats from Honeywell Home Safety is reminding installers of the importance of these devices, and says that advising the public on CO safety is paramount.
"CO safety is now more relevant than ever, with around 50 people dying from CO poisoning every year, and more than 200 being admitted to hospital. But installers can take a lead role in reversing this trend by alerting homeowners, landlords and tenants of the dangers, following best practice for siting and providing the appropriate level of protection. In this way, CO-related injuries and deaths can easily be avoided.
"Private renters are still at risk of CO poisoning nearly two years after legislation aimed at protecting private tenants came into effect. Under current regulations, landlords in England and Wales are only required to provide a CO alarm in properties with a solid fuel appliance. However, more than 80% of homes contain a gas appliance, meaning a large number of renters could be endangered by inefficient combustion processes that produce CO contamination. What's more, the danger may not be so evident, as CO is a silent killer.
"To help protect private renters, installers need to spread the word on best practice when it comes to CO safety.
"For complete protection, a CO alarm should be placed in every room which contains a fuel burning appliance, as well as an alarm in any bedroom in the building. Consumers should also be aware of the benefits of interconnected systems, which link heat, smoke and CO alarms, for a comprehensive home safety system.
"We have the power to reduce the number of CO-related incidents by educating the public on the most effective and reliable CO alarms available. For contractors and installers, fire and CO are an all too familiar risk, and as industry experts out on the front line they are a vital element in promoting home safety."
For more information on the full range of Honeywell smoke, heat and CO alarms available, visit: www.homesafety.honeywell.com