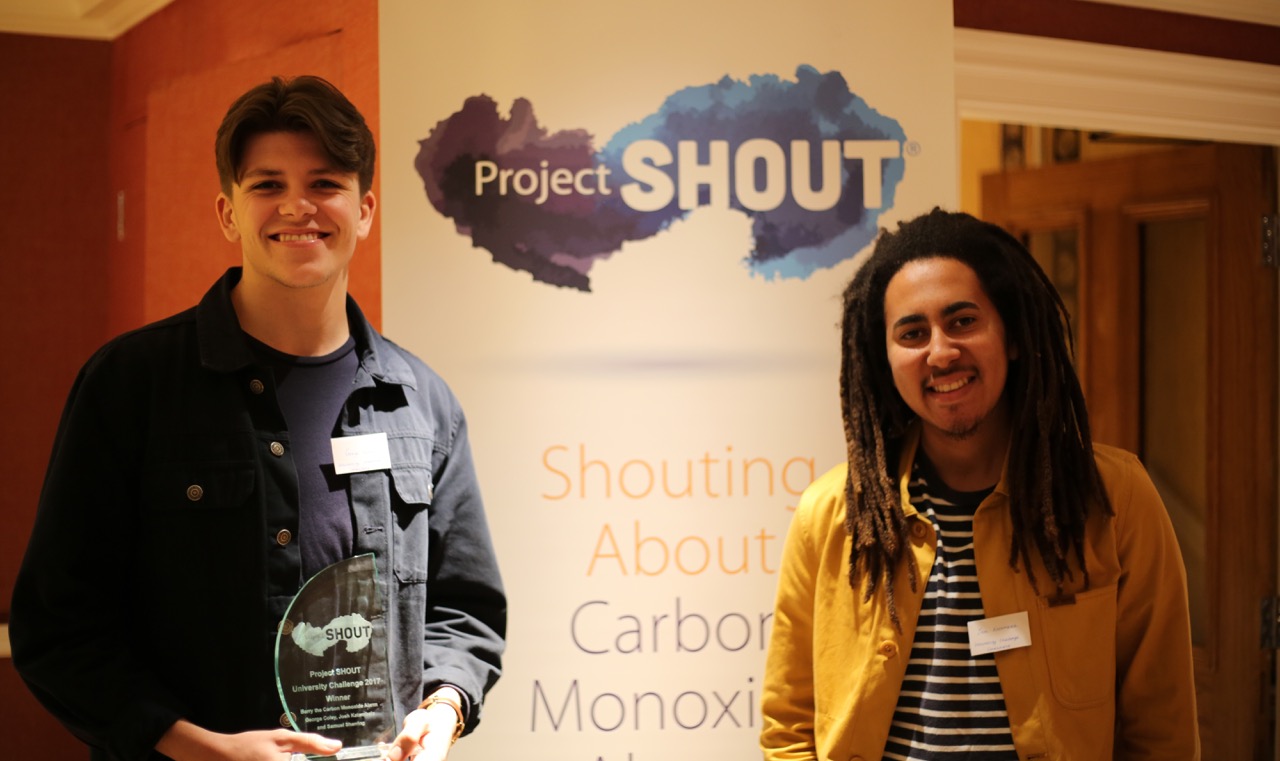 George Coley, Josh Katembela and Samuel Sherring have won first place in this year's Project SHOUT University Challenge 2017, which aims to raise awareness of carbon monoxide (CO). After beating beat off stiff competition to scoop the £1,500 prize money, George and his teammates had their winning film premiered at an exclusive private event in London.
CO awareness campaign Project SHOUT launched the competition in January 2017, challenging film, art and design students across the UK to use creative tactics to educate people on the dangers of CO poisoning.
Known as the silent killer, carbon monoxide takes the lives of around fifty people in the UK every year, when it leaks from boilers, cookers, fires and other appliances that burn fuels such as gas and coal.
Speaking of the award win, George commented: "We got involved with the Project SHOUT University Challenge because it gave us an opportunity to work on a project that had an established aim and supported a worthwhile cause. Creating a video specifically to raise awareness about the dangers of carbon monoxide allowed us to focus our creativity in a specific direction whilst having fun at the same time."
Project SHOUT Campaign Director, Rob Lyon, said: "We've been overwhelmed by the high caliber of entries and it's fantastic to see so many students across the country joining in and playing a part in helping to raise awareness of the dangers of carbon monoxide. George, Josh and Sam were named winners due to their scriptwriting and the unique way they emphasised the importance of having a carbon monoxide alarm.
"Raising awareness of the deadly gas is crucial, especially amongst families and young adults, as children can be more vulnerable to the effects of CO and students who are often living away from home for the first time can be unaware of the risks. As you can't see, smell or taste CO, it's very hard to identify and it's also often mistaken for other things such as food poisoning or flu, as the symptoms are very similar, making it so important that as many people as possible know about the dangers."
To view the winning video and see the other entire finalist line up, visit the website: www.projectshout.com