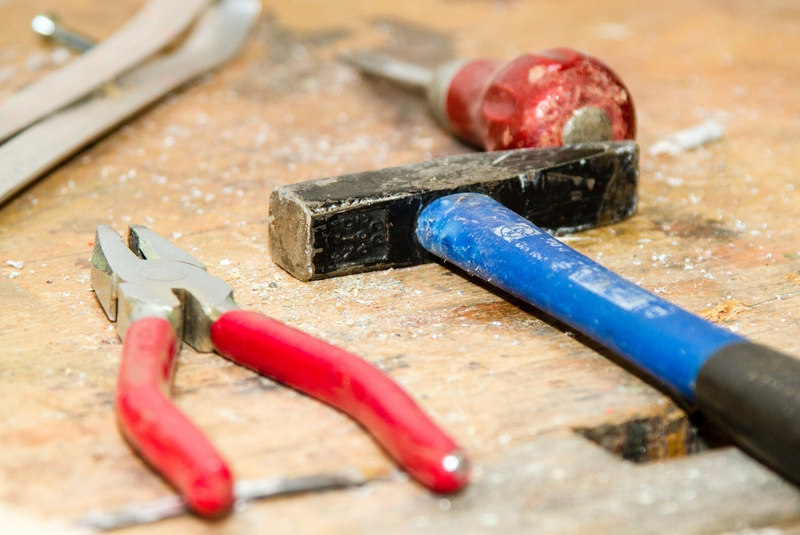 Plumbers' incomes have been seriously damaged this year by the theft of tools from vans and job sites, with 27% reporting the loss of tools which damaged their ability to earn a living.
The research carried out by Warm.co.uk suggests that thefts are on the rise, and plumbers are fully aware of the damage to their livelihoods of the thefts.
The research indicated that tool boxes were the most stolen item, with power tools and ladders also on the target list. Matt from Birmingham commented: "I empty the van every night of my expensive tools, but my main toolbox is a pain to move – all my friends have had things taken, so I won't risk leaving everything."
Recent research has suggested tool theft in the UK costs £94million per annum, a figure which promoted the survey. 562 Plumbers were polled by Warm.co.uk and asked if they had been the subject of theft this year – 27% said they had.
Even TV celebrities aren't beyond the criminals reach – when DIY SOS was targeted in July this year they lost over £4,000 worth of tools from a van in West Bromwich. A BBC spokesman at the time had said the whole thing took between "10 or 20 seconds".
Andrew, a Heating Engineer from Bradford said: "There was a portable rock crusher taken from a building site over the road. This thing is the size of two static caravans, weighs 30 tonnes. No-one saw a thing – it's amazing how they get away with it!"
The advice from Warm.co.uk is simple: "Keep all tools close and if possible do not leave them in your van unattended. Thieves have a very good chance of getting into any van, so either deadbolt all doors, or remove all valuables before leaving it anywhere."