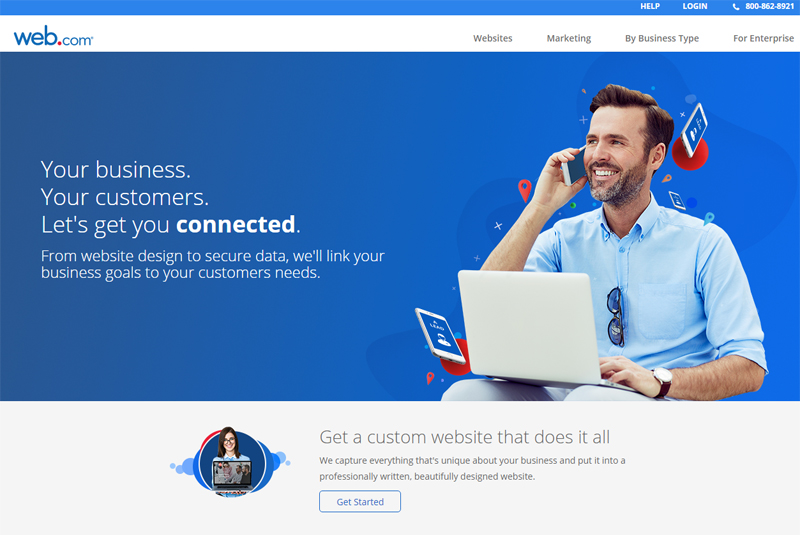 Plentific & Web.com are launching a new partnership to help trade professionals realise their full potential online. 
Starting this month, tradespeople signing up to Plentific or Web.com will enjoy features provided by both companies in a single offering. As well as lead generation and domain creation with Web.com, users will also have access to Plentific's centralised and evolving platform, allowing them to message customers, send quotes and collect payments in one secure location.  
Plentific is dedicated to providing a marketplace that makes it simple for the trade to manage their work and find new leads. All jobs booked on Plentific are covered by the 'Plentific Guarantee', a policy that can cover a customer's project and give them much more confidence in hiring a tradesperson. 'Verified Pros' can also offer two-year insurance-backed protection for their jobs.   
"Plentific and Web.com share the goal of making it much easier for everyday tradesmen to manage their businesses online," said Plentific's Director of Business Development Kevin North. "This partnership will allow us to add real value to our product offering by giving tradespeople more of a presence in an increasingly competitive online world. With this, they will be able to find the work they need while also building trust in the services that they offer. 
"Too many of us have the impression that getting online is expensive and time consuming. The fact is that customers are far more likely to trust a business with its own domain, especially when compared to tradespeople with free-domain email addresses which look unprofessional." 
Web.com's UK Company Director Alastair Thornton said: "Our partnership with Plentific will be a huge help to small trade businesses looking to market themselves on the internet. This kind of web presence does not need to be the sole domain of huge nationwide brands; we want to show that any business with a drive to succeed can reap the benefits of having an online audience."