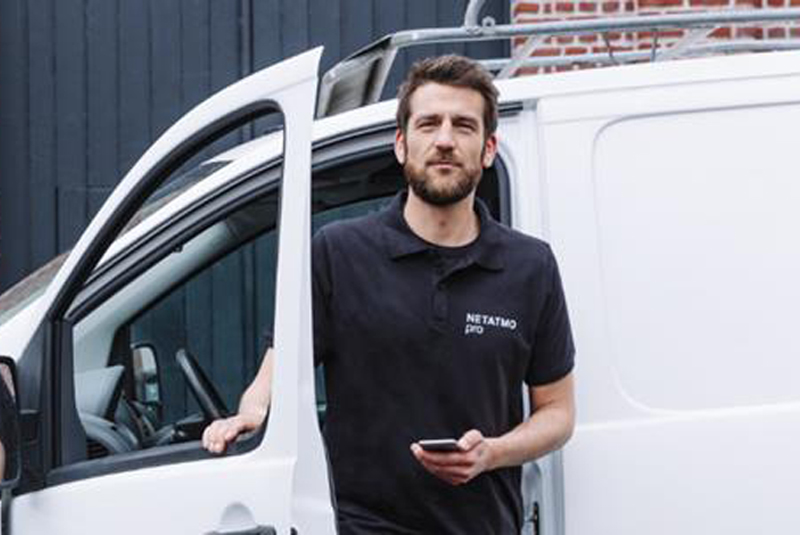 Netatmo has launched Netatmo Pro, an installer loyalty scheme catering for UK based professionals.
Netatmo Pro is an exclusive programme helping installers become smarter home experts. Registered plumbers, electricians and heating specialists will get support and guidance through the initiative to install the company's Smart Thermostat.
As the cost of energy prices is rising, UK home owners are increasingly turning to smart thermostats to better manage their energy consumption. Netatmo's smart thermostat, which allows for energy savings of 37%, according to the company, will now be offered with professional installation through certified Pro installers.
What is the Netatmo Pro programme?
Innovative range: Professionals will benefit from installing award-winning products such as the company's Smart Thermostat. More products will be added to the offer.
New clients: Pro installers will be listed on the website www.netatmo.com. They'll receive direct installation requests from people connecting to the website and wanting to have their Smart Thermostat installed by a professional. Being referenced on the website will help them enlarge their client basis.
Special prices: Certified Pro installers will be able to participate in exclusive promotional offers to help generate a higher turnover and earn more margins.
Dedicated hotline: Pro Installers will receive all the necessary live support with the dedicated Netatmo Pro Hotline, based in the UK (Tel: 0203 824 6172). The hotline will be open Monday to Friday, from 8.30AM to 5.00PM. A dedicated hotline for their customers also exists, for any after-sales questions (Tel: 0808 159 0467), open Monday to Friday from 9.00AM to 5.00PM.
How to become a Pro installer?
To be certified by the company, installers will have to register on the website and take a short online test about the Netatmo Thermostat, available in the coming weeks.