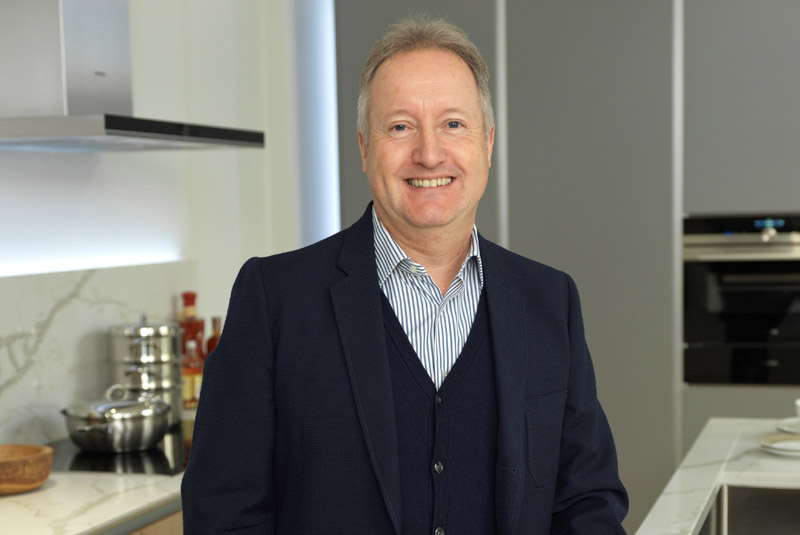 For 70 years Moores has been regarded as one of the biggest names when it comes to the production of high quality kitchen, bathroom and bedroom furniture. This year it is proud to mark its 70th anniversary with a strong growth strategy; a strategy that it believes will consolidate and strengthen its commitment to being one of the leading furniture suppliers in the KBB industry.
"We have made a significant investment as we approach our 70th year of business. We have put in place a strong management team, a clear focus, robust processes, new and contemporary products and a best in class customer service. One of our advantages, as a British KBB supplier, is we have control of all aspects of the process: design, manufacture, assembly, delivery and after care. All this ensures delivery excellence through focused, collaborative management which is setting the bar at a new level. We are extremely proud of our 70-year heritage and our ambition is to play a lead role in all the areas which are important to our customers: quality, sustainability, value and customer service", says Moores' CEO Steve Parkin.
The company's heritage in quality craftsmanship started in 1947 when it was founded as a joinery business by George Moore in Bingley, West Yorkshire. Today Moores is still based in West Yorkshire, where it manufacturers all its furniture ranges in its own 600,000 square foot factory in Wetherby. With a capacity of over 150,000 kitchens, bathrooms and bedrooms per year, the company is well placed to meet the individual needs of independent retailers as well as the construction and housebuilding industry. It asserts that customised design and build, combined with quality assurance and dispatch direct from its facility ensures peace of mind for all its trade customers.
"Our craftsmen are known for their attention to detail and their passion for creating beautiful kitchen, bedroom and bathroom furniture. We aim to produce everything responsibly and sustainably, recycling scrap materials and aiming to send nothing to landfill. We are also noted for our dedication to good practice throughout our British factory, winning ROSPA's President's Award for Health and Safety for 17 years in a row," states Moores' Operations Director Dave Amerigo.
Recent new products developed by Moores as part of its 70th anniversary include a stunning high end kitchen created in partnership with Michel Roux Jnr and Roux Lifestyle.
"We are looking ahead to an exciting future with our retail partners, suppliers and builders. Our investment in the future of Moores and our commitment to growth and excellence will allow us to continue to deliver a best in class experience to all our customers," concludes Steve.