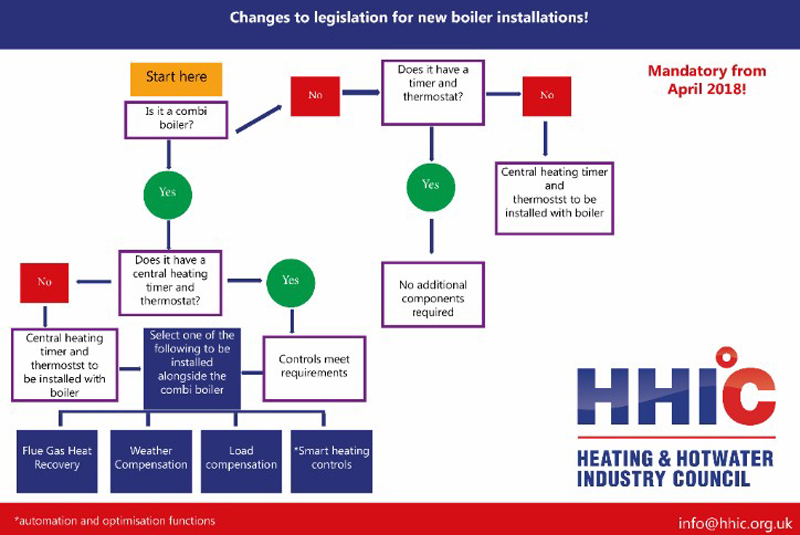 Installers First highlights some of the key changes outlined in the Boiler Plus scheme and what this may mean for installers.
The UK boiler market is the biggest and most valuable in the world, but still, there are opportunities to boost productivity.  In the last few years, new and better technology has come forward and so the Government has agreed that the time is right to raise standards for household heating, and expectations for installers.
From April 2018, when a gas combination boiler is installed, an additional energy efficiency measure will be required. This requirement is flexible to allow a suitable choice to be made that reflects the diverse nature of the housing stock, and the needs of the household. The energy-saving technologies that can be used to comply are;
Flue gas heat recovery systems
Weather Compensation
Load Compensation
Smart controls featuring automation and optimisation functions
This new piece of policy is called Boiler Plus, and was announced on 12th October 2017 by the Department for Business, Energy and Industrial Strategy (BEIS). The policy, which will form part of Building Regulations, will also require a new minimum performance standard for domestic gas boilers in English homes to be set at 92% ErP. The ErP Directive aims to phase out poorly performing products across a range of product groups to reduce carbon emissions across Europe, with the ultimate goal of achieving the EU's 2020 targets.
Given the extent to which domestic heating contributes to emissions, the new standards will help reduce carbon emissions and encourage consumers to prioritise the thermal comfort and energy efficiency of their heating.