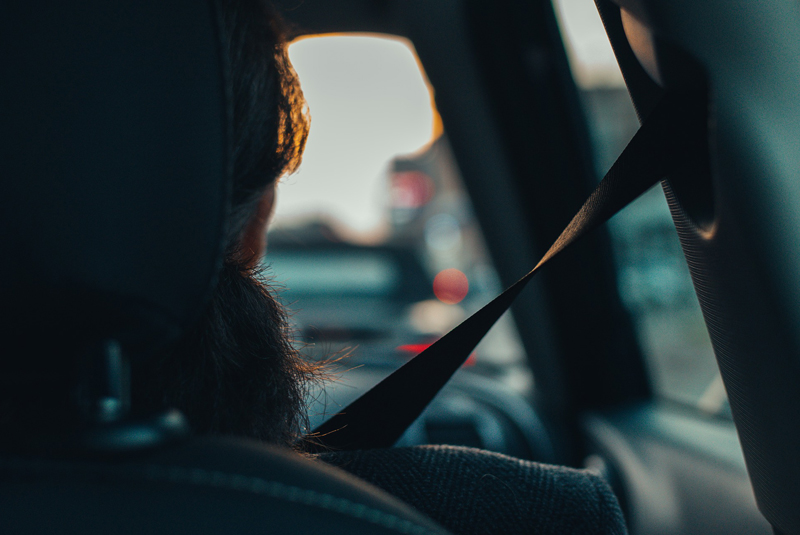 Drivers have been warned about 'forgettable fines' after a van leasing firm found many customers accidentally incurred penalties for failing to remember certain motoring responsibilities. The team at LeaseVan (LeaseVan.co.uk) delves into the driving duties that are most likely to slip motorists' minds and cause them to be fined.
Road tax has become a particular bugbear since 2014, when the abolition of the tax disc made it harder to remember the renewal date.
Other fines that many drivers overlook include seatbelt offences and failing to register a vehicle as being off-road – meaning it is still subject to insurance and tax laws.
Another common error was forgetting to renew driving licences – both the photocard, which needs updating every ten years, and lorry licences.
Drivers aged 45 or over with lorry, minibus and bus licences need to update them every five years. Annual renewal is required for drivers aged 65 and above.
Tim Alcock of LeaseVan said: "It can be hard to keep on top of all your responsibilities as a driver, but it's crucial.
"For example, the DVLA has said that the number of drivers who have been clamped for not paying road tax has more than doubled since the tax disc was abolished. You can get hefty fines for not staying on top of your motoring costs or paperwork, and unfortunately forgetting them isn't an excuse.
"We don't want anyone, hardworking tradespeople or other motorists, to find themselves in hot water because of a genuine memory lapse. So we urge everyone who uses the road to take a look at our most 'forgettable' fines and be sure that they're on top of all of them."
The seven most 'forgettable fines' are outlined below:
Renewing the photocard licence
It's easy to forget something that only needs to be done every ten years, even though you should receive a reminder. But it's a legal requirement and if you don't, you could be fined up to £1,000.
Road tax
Road tax (or Vehicle Excise Duty) has been easier to forget since tax discs were abolished, but it's as important as ever. You could be fined up to £1,000 for driving an untaxed vehicle.
Off road vehicles
You don't need to tax or insure a vehicle that is being kept off the road, but you do need to register it for a Statutory Off Road Notification (SORN). If you don't, you'll automatically be fined £80 for not having a SORN. And you could be prosecuted and fined up to £2,500 if you drive it on a public road anywhere except to or from an MOT or other testing appointment.
You must register your vehicle as SORN is it isn't taxed, or isn't insured (even if this is only for a short time, for example because of a delay in policy renewal).
Not insuring an off the road vehicle
Most people are well-aware of the legal requirement to insure a vehicle, but may think it's unnecessary if it's being kept off the road. Without a SORN, however, the vehicle needs to be insured – you could otherwise get a fixed penalty of £100, a court prosecution with a maximum fine of £1,000, and the vehicle could be clamped, impounded or even destroyed.
Driving without an MOT certificate
This could land you with a fine of up to £1,000. The only time you can drive without valid MOT is on your direct way to the test centre. Don't stop anywhere en route.
Renewing a lorry licence
Lorry, minibus and bus drivers aged 45 or over need to renew their licences every five years. Drivers of these vehicles who are 65 or over need to renew them annually (Northern Ireland has a different renewal process).
Seatbelt offences
There are some circumstances, such as while you're reversing, when you don't need to wear a seatbelt. But generally, if there's one fitted to your seat then you must use it or risk a fine of up to £500. The fine also applies to drivers if a child under 14 is not in the right car seat or wearing a seatbelt.