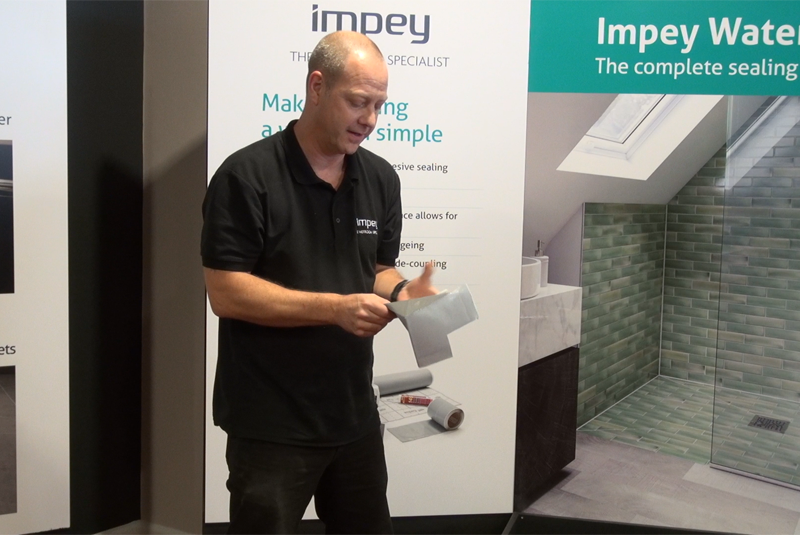 The Impey 'We Are Wetrooms' training tour 2017 has added an extra date to accommodate requests from installers who don't want to miss out.
As wetroom specification across domestic, commercial and healthcare markets continues to grow, installers, keen to ensure up-to-date knowledge of wetroom installation, have flocked to Impey's 'We Are Wetrooms' training tour, says the manufacturer. In response, following five sell-out dates so far in 2017, Impey has added an extra tour date, to meet demand for places at the event and planning is already underway for the 2018 training tour.
The extra training course, which will take place on Wednesday 4th October at Swansea's Liberty Stadium, gives installers the opportunity to participate in Impey's industry-leading 'We Are Wetrooms' programme.
The precisely tailored, one-day training session ensures every attendee interacts in 'hands on' demonstrations and participates in one to one Q&As with the knowledgeable Impey training team. In addition, the course incorporates extensive training on all Impey's wetroom solutions, including the AquaDec EasyFit floor former and the AquaDec Linear floor former; patented floor formers, designed with the installer in mind. Plus, the Waterguard tanking solution, and the AquaGrade and AquaGrade Linear screed templates for new pour concrete floors.
The schedule for the day covers the following areas:
Wetroom installation and floor formers
Wetroom installation into a wooden or concrete floor
How to achieve the correct wetroom gradient
Effective drainage
Leak-free water proofing
How to correctly tile on a floor former or wetroom tray
The 'We are Wetrooms' tour visits easy-access sporting venues, giving installers across the UK the opportunity to learn essential wetroom fitting skills at a convenient location. The day starts at 9.30am and finishes circa 3pm.
The remaining 2017 sessions will be held on the following dates:
Wednesday 14 June – Murrayfield, Edinburgh
Wednesday 12 July – Nottingham Forest Football Club, Nottingham
Wednesday 13 September – Peterborough Football Club, Peterborough
Wednesday 27 September – Gloucester Rugby Club, Gloucester
NEW DATE ADDED – Wednesday 4 October – Liberty Stadium, Swansea
Wednesday 18 October – Selhurst Park, Crystal Palace FC, London
Wednesday 1 November – Anfield, Liverpool FC, Liverpool
With the 'We Are Wetrooms' 2018 Impey training tour only a few short months away, don't forget to register your interest if you'd like the team to visit a venue near you!
With a maximum of 25 places available on each day, interested installers should ensure they contact the Impey Training Centre as soon as possible to secure a place on one of the remaining courses. There is a one-off registration fee of £15 to secure a place on the training tour. To reserve your place search online for 'Impey Training' or call 01460 256 080.