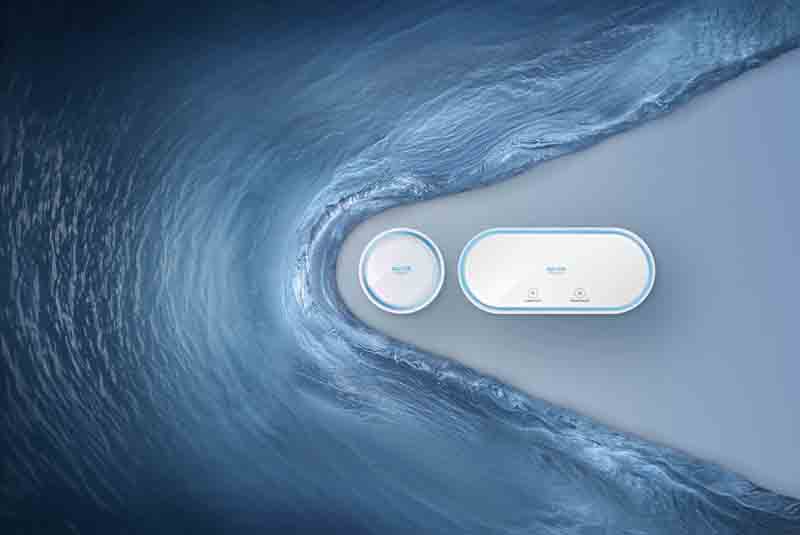 Installers are invited for training on water security and Grohe's new Sense and Sense Guard.
For the launch of its new smart home water security system, Grohe has started an online training programme for UK installers with a focus on Sense and Sense Guard. Installers can participate in product training that provides detailed information about the smart home technologies, water security, new products and tools for starting a successful water security business.
Grohe Sense and Grohe Sense Guard
Grohe unveiled its complete water security system at ISH 2017. Grohe Sense, the smart water sensor, is simply placed on the floor. As soon as it comes into contact with water, an alarm is sounded and the homeowner is notified via the Grohe ONDUS mobile app. The sensor also measures room temperature and humidity and sends a notification when it detects abnormalities.
While almost anyone can install Grohe Sense, a qualified expert is needed for the installation of Grohe Sense Guard. The intelligent "guardian" is fitted directly to the main water pipe of a house. Grohe Sense Guard detects unexpected outflow of water in the home and – depending on the settings – can automatically shut off the water supply. Micro-leak tests are performed by the Sense Guard once every 24 hours and will detect even the smallest leaks in the cold water pipe. Both the Sense and Sense Guard can be controlled via the ONDUS app, which makes it possible to monitor and control the system at any time and from any location. The app also has a practical additional function that shows domestic water consumption – measured by Sense Guard – and is available in app stores.