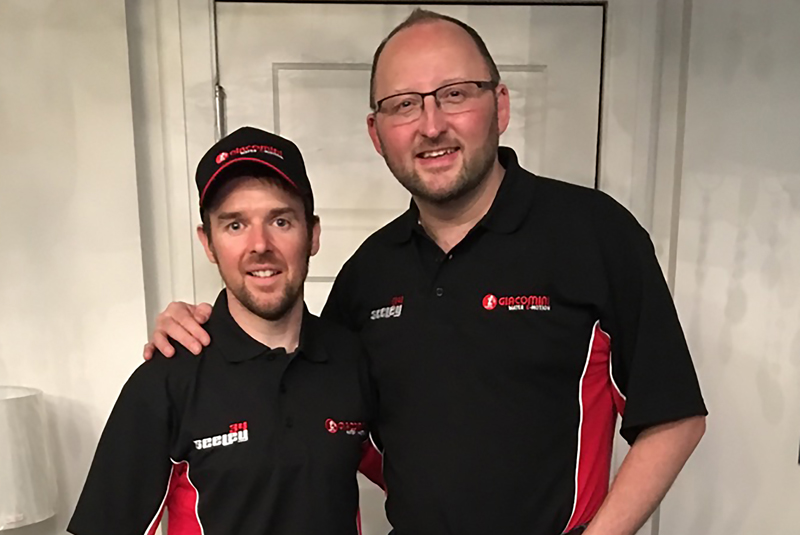 A new sponsorship has been announced by Giacomini UK, who will now be sponsoring former British Superstock and Supersport champion Alastair Seeley.
Alastair is famed for his impressive record of 18 wins at the North West 200 international road race. At this year's event he re-joined his former Tyco BMW team in the Superstock and Superbike classes and Gearlink Kawasaki for the Supersport classes. He also rode with Spirit Motorcycles in the British Supersport Championship on its new GP-Sport R machine as a promoter's invitation entry.
The sponsorship will see Alastair wearing the Giacomini logo on his racing helmet, and there will also be exclusive competitions available to customers.
Alastair commented: "I'm really looking forward to being back in the Supersport class as part of this exciting new project and venture. I've got big hopes for this season and, with Giacomini on board too, I can't wait to see what happens!"
Matt Lowe, Managing Director of Giacomini UK, said: "We are delighted to be sponsoring Alastair Seeley this year. It will be exciting to see our name racing around the track on his helmet, and even better that we can get our customers involved with the upcoming competitions."
For more information on the company's product ranges, visit: www.giacomini.co.uk