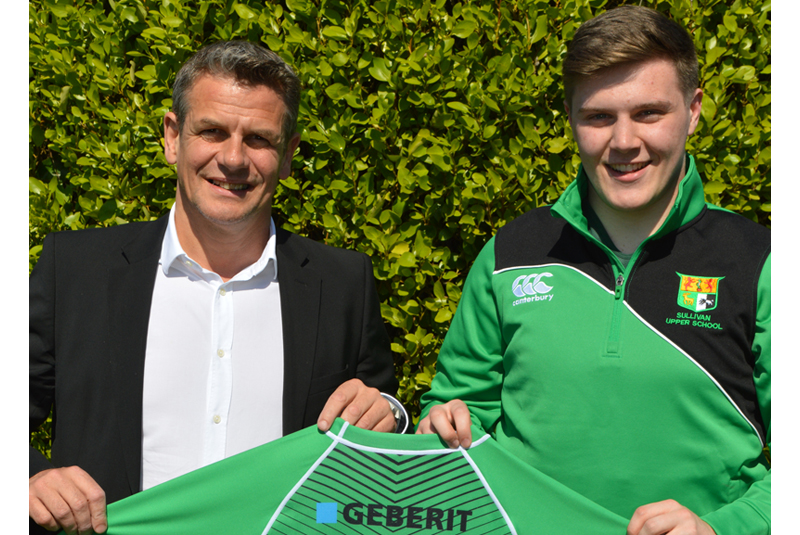 The Geberit brand will be getting lots of exposure in South Africa this summer, as the Sullivan Upper School Rugby Team goes on tour with the manufacturer's logo on its kit.
The brand and distributor CM Marketing are proud sponsors of the Northern Ireland school's rugby team, who will spend several weeks over the summer practicing their best scrum and tackles against sides from other nations.
As well as the company logo appearing on the teams' rugby jersey, the brand will also have a half-page advertisement in the official Rugby Tour brochure. The artwork shows the new Bathroom Collection, and includes a good luck message to the team.