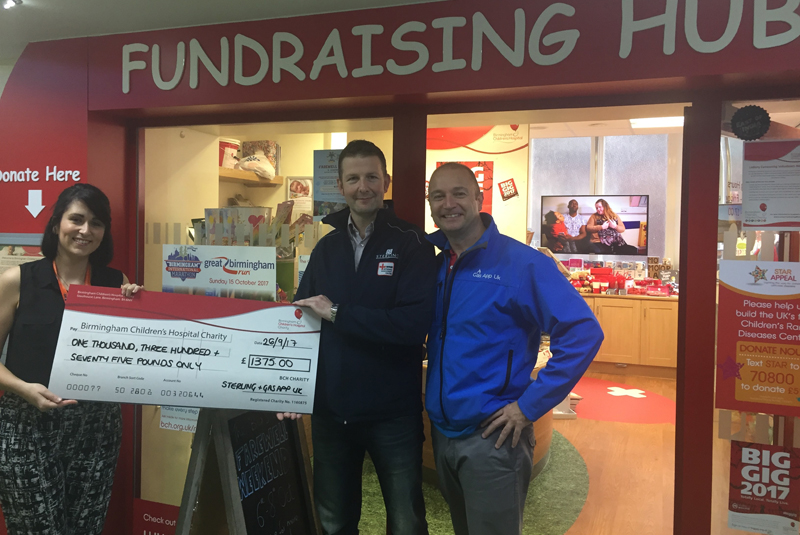 Birmingham Children's Hospital has received a generous donation from Gas App Uk thanks to the kindness of its members.
The Gas App team says it is proud to have presented the hospital with a cheque for £1,375, thanks to donations from its Gas App Uk community.
Jason Lock, founder of Sterling Training and Assessment Services, and Antony Provan, founder of Gas App UK, visited the hospital yesterday to hand over the contribution and find out more about the hospital's incredible work.
Antony comments: "To be honest, our visit was heart wrenching. We saw the bereavement house where parents spend the last moments with their dying child, and we had a full guided tour of the wards.
"When my son was a toddler, he was treated at the hospital for a suspected heart murmur. He was given the all clear, thank God, but I have never forgotten the first class treatment we received," Antony continues.
"Truly, the hospital is making an inexpressible difference to the lives of thousands of children and families when they need it most.
"These days, I try to support the hospital where I can. They do such a fantastic job and they need all the donations they can get. With this in mind, the Gas App team will look to do more fundraising for them in the near future.
"The visit has also really put things in perspective for me. Sometimes the little things can get to us and seem extremely stressful. But what really matters?"
If you would like to be part of the teams' efforts to support Birmingham Children's Hospital, email: support@gasapp.co.uk