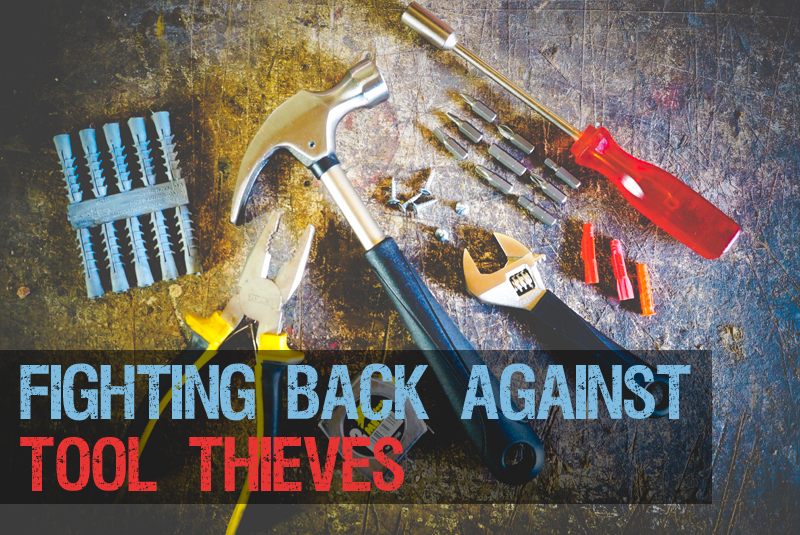 A multiple Queen's Award winning businessman is trying to reunite Britain's hard working builders with the stolen tools of their trade and reduce the unprecedented levels of tool theft. The South Cumbrian firm Tool Trace has developed a proprietary data storage solution that allows construction workers to register and log their valuable tools quickly and easily either on site using nothing more than a smartphone or back at the work-shop using a laptop or PC.

If tools are then taken during a van or workshop break-in, they can be reported as stolen with just the touch of a smartphone screen and the information, model, make, serial number or even identifying marks, is immediately available to any other registered user.
The site's development comes as tradespeople across the country are becoming increasingly angry about the rise in incidents of van break-ins and the slow response of manufacturers to increase van security.
Recent figures reported nationally have put van break ins as happening once every 25 minutes.
The Tool Trace database, www.tooltrace.uk, is set to become a vital weapon in the fight against tool thefts and gives potential buyers of second-hand tools the ability to check the database and discover in real time if tools or equipment have previously been reported as stolen.
It also allows any registered user the ability to check the status of any tool for sale to see if it has been reported as stolen.
Nick Birchall has previously won two Queen's Awards for Enterprise while at the helm of the specialist communications company PAV Data Systems. Now the Managing Director of Tool Trace, he commented: "The rise of tool theft from tradesmen is not just one of those things that tradesmen have to suffer. It has a profound impact on their lives as they lose the ability to work which in turn means they don't earn any money. This can affect their business and they can lose contracts.
"Contrary to popular belief, the vast majority of tools stolen from vans are not insured meaning that any loss has to be born by the tradesman. Tool Trace has been established to provide a multi-pronged solution to the problem."
"Tool Trace makes it easier for tradesmen to report their tools as stolen in real time. The website makes it possible for other registered users to do searches at any time to check if tools advertised for sale have been reported stolen. Tool Trace gives users who find stolen tools the ability to report the find and make repatriation of tools quicker. Finally, it aims to make it harder for thieves to offload stolen tools as they will never know if the person they are trying to sell to has the ability to search the database. The larger the database grows the more effective it will be and the lower the theft rate will become."