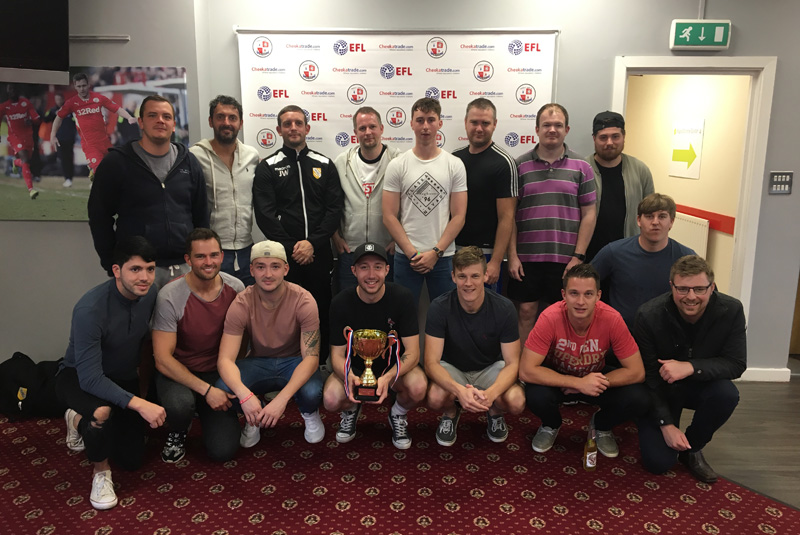 Checkatrade defeated home emergency repairs experts HomeServe 5-2 at Crawley Town's Checkatrade.com Stadium on Sunday 3rd September, in a day full of family fun.
With free entry for all, there was a good atmosphere ahead of the match, with HomeServe sending a team from its Walsall base in the West Midlands down to West Sussex, to take on the home team. The assembled crowd were treated to a close game, with the score at a tense 3-2 to Checkatrade, before the team eventually extended its lead late on.
Checkatrade.com founder Kevin Byrne said: "It was a great occasion and we were delighted to see HomeServe support the event by sending a team to take on Checkatrade's finest.
"Our thanks also go to Crawley Town for allowing us to play on such a fantastic pitch at the Checkatrade.com Stadium."
The Man of the Match award went to goalkeeper Luke Powell, a Membership Consultant, having put in a great performance for the home team and kept out Homeserve with a string of good saves.
There was extra spice added to the event too, with Kevin Byrne having a pre-match wager with his HomeServe counterpart Richard Harpin over the result of the game, with the losing team having to donate £10 each.