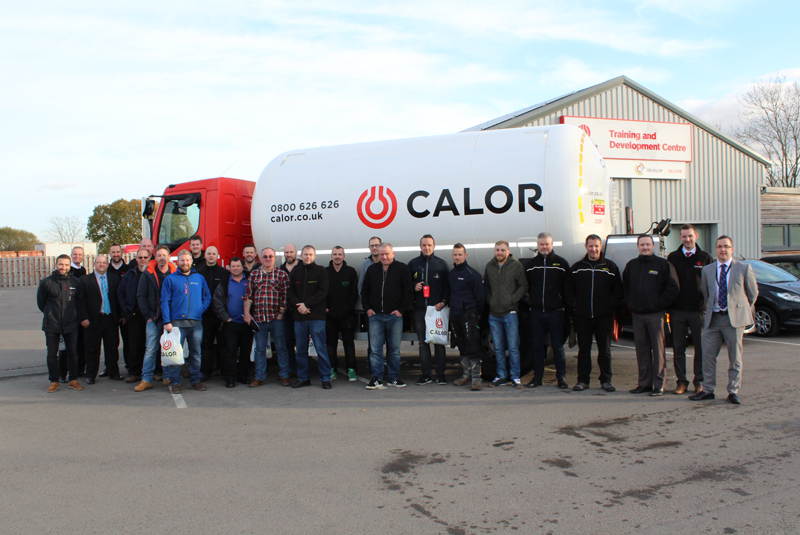 Calor recently gave members of its installer community an exclusive preview of its new Compact storage solution, including training and a hands-on demo.
Installers may already be familiar with a four-pack of LPG cylinders as a home heating option, however the Compact is said to be a more convenient and secure solution.
The product is a four-pack of cylinders within a housed unit, providing the added advantages of secure storage and auto top-up technology that orders a gas delivery when levels are running low. It is also an ideal solution for properties where space is minimal, says the company.
The Compact is currently on trial, and as part of this trial Calor saw getting feedback from installers as crucial. On the day, installers were given an overview of the benefits of the Compact, the installation process, and also the chance to build one of the units themselves to see how installation is quick and hassle-free.
Matt Masters, Innovation Manager, said: "We were extremely excited to give installers first hand insight into the Calor Compact, and as part of the trial collect their valuable feedback that will help continue to improve the product ahead of a national rollout.
"As well as an opportunity to explain the benefits it provides customers, a large focus of the day was understanding the potential business opportunities it presents installers.
"There will be many more opportunities for installers to work with the Compact in the future, so we're encouraging installers to become a member of our Calor Installer Community to be the first to hear about any more Compact news."
Steven Tomlin, of SMT Plumbing & Heating, attended the day, commenting: "Excellent level of information and product knowledge given on the day, and it was great that the Calor team wanted to listen to suggestions and take everyone's feedback on board. The Compact seems a neat product that I can see appealing to lots of customer types and properties."
As part of the Installer Community, Calor offers members up to £250 for every successful customer referral to Calor LPG. This includes a reward of £250 for new bulk tank customer or £100 for a new cylinder customer.
For more information on becoming part of the Calor Installer Community, or how to submit your leads, visit: www.calor.co.uk