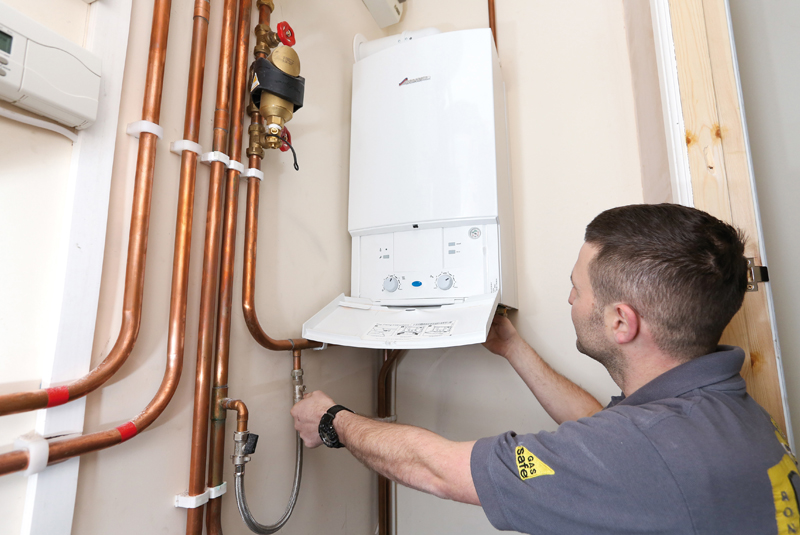 The country may be under pressure to cut its carbon emissions, but what is this likely to mean for the technology we use to heat our homes? Martyn Bridges, Director of Technical Communication and Product Management at Worcester, Bosch Group, takes a look at some possible routes forward.
It would be fair to say that the renewables market in the UK has had something of a chequered past. For every boom, like the introduction of the Feed-In Tariff back in 2010, there has been something of a bust – to the point where we now find ourselves with very few incentives for renewable energy solutions, such as solar, energy efficient boilers and heat pumps.
Part of the problem with having no incentives to boost the market, is that renewable heating technologies have, to date, proven to be something of a hard sell to UK homeowners. After all, having relied on the consistency and reliability of a gas network for so long, why would we consider replacing our boilers with technology that operates altogether differently?
The good news is, we may not have to. When the Department for Business, Energy and Industrial Strategy's (BEIS) decided to invest £35m in heat innovation projects, it suggested that there may yet be scope for us to work with what we have.
So what do the potential options look like?
Electric avenue?
In its recent report, Upgrading our Energy System, BEIS stated the likelihood of the "electrification of heat" over the next decade. Very ambitious in principle, the approach would need our entire heating infrastructure to be overhauled, which would have knock-on effects for homes and businesses around the country.
For example, if we swapped gas for electric, this would also mean bidding farewell to appliances such as the gas hob, which would be met with much opposition from restaurants and chefs – let alone countless domestic households. Similarly, there would also be very likely opposition from users of appliances such as gas fires and instantaneous water heaters, to name two.
The "electrification of heat" is an unpopular choice in the market, and electrical equipment is receiving little to no investment from the general public, despite government subsidies and awareness campaigns.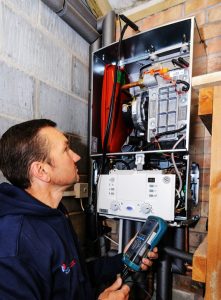 Furthermore, with over 16 million combi boilers installed in the UK, each of these households would need to build additional space for a hot water storage cylinder, which would be needed if we exchanged a combi boiler for an electric heating system.
Waste not, want not?
Burning waste and converting it into energy to heat and power the home will sound like a no-brainer to many. Not only would it reduce the amount of waste we sent to landfill, it would also give us energy we can use in a practical and helpful way. In the small levels that have been injected into the grid up to now, biogas is also less of an issue for existing gas appliances.
The main barrier preventing this approach from being adopted across the board is its potential side effects – the most concerning of which is Siloxane. Siloxanes are essentially gases caused by the burning of certain types of waste, particularly waste containing shampoos, soaps or toothpaste, such as sewage. At extreme levels, it is problematic because it can coat the inside of a boiler with a substance not dissimilar to glass. The consequence for the boiler is that if build-up of Siloxanes above a certain level could make the boiler and its flame-sensing equipment inoperable after as little as a thousand hours of use.
Biogas remains a viable option, but anything higher than 1.5mg of siloxane per m3 (which is still higher than the levels we see used today) would require a more robust service regime put in place, with annual servicing certainly being a requirement as the growth in biogas continues.
Hydrogen
It is telling that, of the £35m set aside for 'heat innovation projects', £25m of the fund was allocated to the investigation of hydrogen as an alternative domestic heating source to natural gas. There is no doubt that a colossal amount of additional funding would be required to convert the UK's gas grid, and design and develop hydrogen-fuelled appliances, but the potential benefit is huge in that it would, theoretically, require next to no behavioural changes from the homeowner. With hydrogen, we get to keep our gas cookers, our fires and our combi boilers. We also don't need to find room for the storage cylinders and other such equipment that we would need for an electric heating system – all of which makes it so much more practical than some of the renewables-based alternatives explored in recent years.
Investigations are also being made into the use of a mixture of hydrogen and natural gas: around 20% to 80% respectively. This would be a more achievable way of moving towards a carbon-neutral society.
Hydrogen may be the most practical long-term option, but that's not to say other renewable sources of energy won't have an important role to play. Any large-scale change will take time, and it is only through working together closely that we'll be able to strike the right balance between practicality and efficiency.
For more information on Worcester, visit: www.worcester-bosch.co.uk/