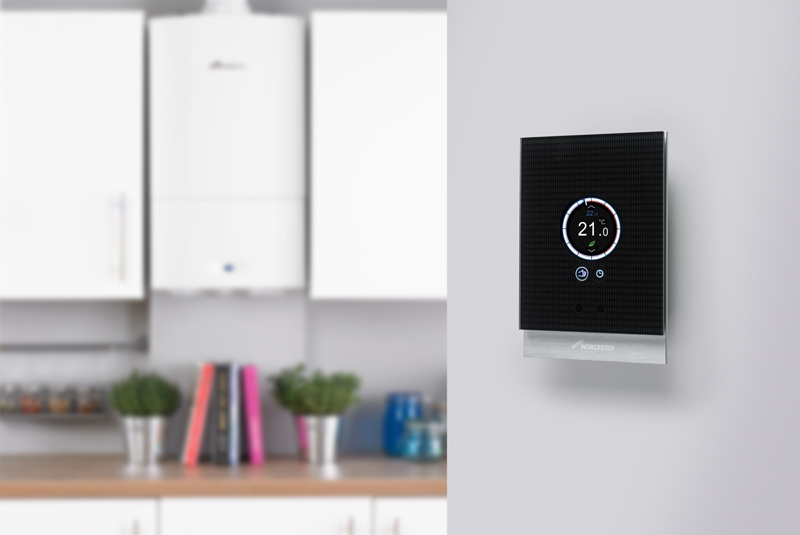 The recent Energy Performance of Buildings Directive (EPBD) draft revision included proposed requirements for individual room temperature controls in both new buildings and when boilers are replaced. While the final text is still to appear, it provides a likely indication of where the specification and installation of heating controls is headed, says Martyn Bridges, Director of Technical Communication and Product Management at Worcester, Bosch Group.
For installers up and down the country, a number of changes are on the horizon when it comes to the replacement of new and existing boilers. One of these potential changes include proposals from the EPBD, requiring individual room temperature controls, such as thermostatic radiator valves (TRVs), to be fitted in conjunction with a new or replacement boiler. While at the time of publication this remains a provisional agreement, the policy is being accepted as likely to go ahead.
For the plumbing and heating industry, this is a welcome change and a further win for improving efficiency standards in the UK and the rest of Europe. It doesn't come without its own set of logistical concerns however, and for many installers who will be tasked with communicating this to customers in the future, there will be questions.
The fine print
As previously mentioned, institutions still need to approve the deal, but we know already that guidance is going to help inform the process. Wording to the effect of 'where technically, economically and functionally feasible' suggests that there will be some allowed flexibility. This is promising given that, for existing properties, a lot of extra work for the installer may be needed in cases where the installation of certain fixtures may compromise the aesthetics, or for smaller properties which could see little to no tangible benefit. Obviously, each building will need to be treated differently depending on the size and layout. For a large proportion of new and existing homes however, it is likely that they already have this measure installed.
The benefits
Installers have long known the benefits of smart, electrical heating controls. When compared to a traditional thermostat, which monitors temperature from a single location in the home, problems can and do occur. This is especially the case if a thermostat is situated right by the front door – or another potentially draughty or colder area of the home – as this ultimately means the thermostat will constantly signal to the boiler, resulting in inefficiencies. This is where the potential EPBD plans come to the fore, as controlled heating zones would need to be created via TRVs in individual rooms, supplying a controlled level of heating to suit the individual room and the differing temperatures that these rooms require.
The solutions
When it comes to helping a homeowner choose the right boiler controls for their home, there is no shortage of options to choose from. With the variety out there it makes sense, even prior to the deal being agreed, to suggest controls which can control individual rooms. This level of control has benefits not only to the efficiency and comfort of the household, but also reflects the growing desire consumers have to personalise heating to fit the different needs of the family.
"For installers up and down the country, a number of changes are on the horizon when it comes to the replacement of new and existing boilers."
Internet enabled smart controls are the flavour of the month. However, for homeowners who are not interested in smart technology at this moment, digital controls incorporating load and weather compensation can be just as beneficial when it comes to improving efficiency.
At Worcester, we have a variety of heating controls which can intelligently control different time and temperatures at differing levels and periods throughout the day. Devices with the latest smart technology are now able to remember schedules and adapt to the user automatically by monitoring attendance at home and the desired personal comfort settings.
Overall, as the UK moves towards a more efficient future, we can expect home heating to be a big part of this movement given that domestic consumption of gas remains high. Installers cannot be underestimated in this and it will rely on qualified heating engineers to impart the right knowledge and product understanding to reliably inform customers of their options.
For more information on Worcester, Bosch Group, visit: www.worcester-bosch.co.uk