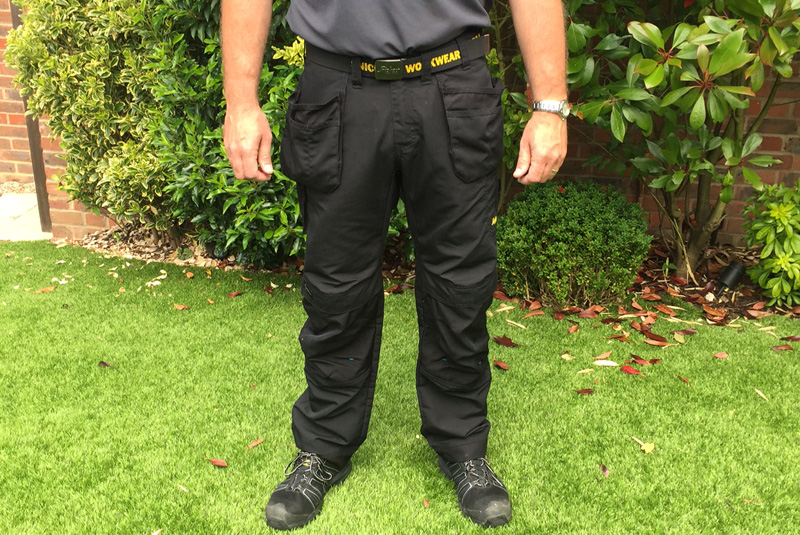 Dean Brennan of Simple Ideas reviews the Snickers LiteWork trousers and Solid Gear Helium safety trainers.
Summer may be over (although we don't really trust the British weather enough to say for sure) but that's not to say the Snickers LiteWork range doesn't have its place, especially for installers working indoors. Here's Dean's take on the LiteWork trousers.
"Pulling them on for the first time they felt comfortable and well thought out, with the assurance of the trusty Snickers brand quality. I wear Snickers trousers throughout the year and one thing I've found is that the legs can become sticky… This is something that I've always just put up with and accepted that it's an occupational hazard of wearing hard wearing, long lasting trousers.
"I'm pleased to say that these new Litework trousers made a world of difference to the temperature of my legs. The material feels lighter and it draws the sweat away from the legs, making for a more comfortable experience whilst working."
Lite kneepads
"The trousers are coupled together with the new Snickers Lite Kneepads. Now I'm not the smallest of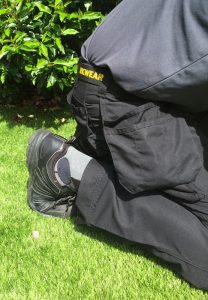 people and previous kneepads have all had the stuffing knocked out of them pretty quickly when my sturdy frame presses down on them, but these new kneepads feel very different to the old sponge types.
"They're dense and firm but when weight is applied to them they slowly form to the knee. They also complement the LiteWork trousers by stopping your knees from getting sweaty; the D30 material doesn't hold onto the heat from your legs, so no itchy knees to deal with."
Safety slippers!
"Next up are the Solid Gear Helium Trainers, and I should explain my position when it comes to footwear. I wear boots and always have done. I wouldn't contemplate working on any jobs without safety boots these days, as too many times I've found nails embedded in the sole or have dropped something on the steel toe.
"I've also experienced the look of terror on clients' faces when they see me entering with my size 12 boots starting to show the glimpse of steel toe cap through the nubuck.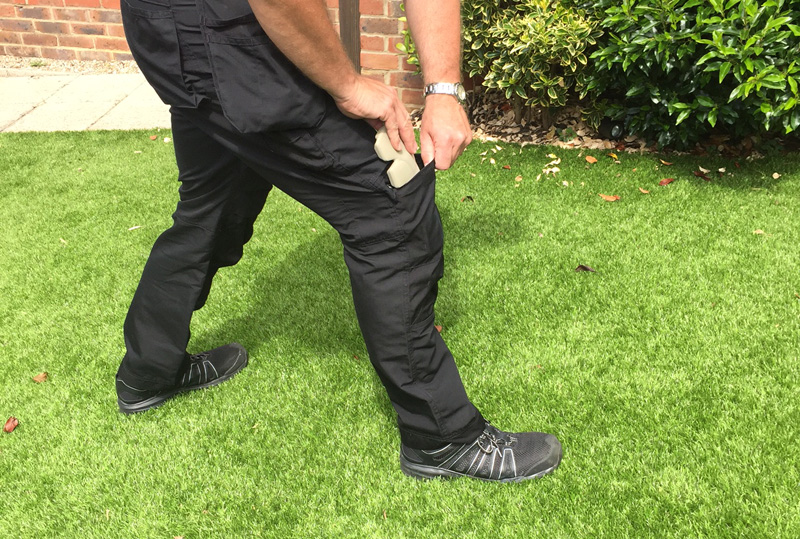 "I was, therefore, intrigued by the new safety trainers. The first thing I noticed is that the trainers are light and, when on the foot, you almost forget that you're wearing a safety shoe. They also feature a Gore-Tex material down the side that allows air to flow over the feet and keeps your toes feeling pleasant and sweat free. The toe is a reassuring light aluminium cap that is well protected with a rubber cover."
Final thought
Dean's conclusion is this: "Next time you're in need of a new set of trousers or an upgrade to your footwear, I urge you to step out of our comfort zone and go for it. I'm very much a convert."