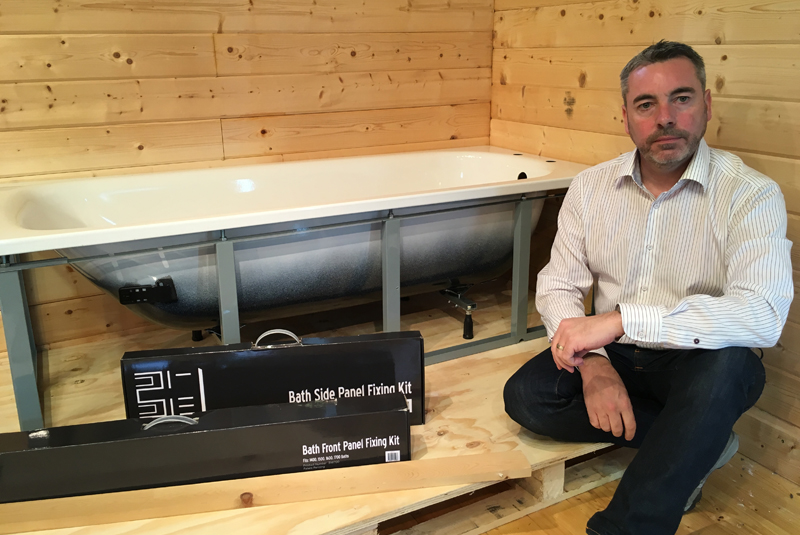 Laurence Beeke speaks to PHPI about Tubfix, a product that's looking to send wooden frames for an early bath.
"With a lot of spare time on my hands, I decided to refurbish our bathroom. I had done a few bathrooms in the past and it was something I was happy to undertake; however, when it came to installing a wooden frame under the bath, I have to say it was a very unpleasant and time consuming experience! The issues I faced (especially with the Kaldewei bath I was installing) was how to make a strong enough bath framework in 1in. timber as nothing larger would fit and still allow for my tiled finish. There was also the problem of getting the frame to sit under the bath lip itself to allow for stability on the edge of the bath – let's face it, people still stand on the edge of the bath to change a light bulb!
"I asked a few friends in the trade, both carpenters and plumbers, 'how do you install a bath frame?' – to which they replied 'you don't'. After that it became very clear that it was a job that either the plumber didn't do or one they never liked doing, as was also the case with the carpenters. Hence Tubfix was born.
"I realised that if I was to invent a strong framework that secures the edge of the bath and that could be fitted very easily as well as quickly (within 30 to 40mins) then it must appeal to these trades who clearly disliked the job.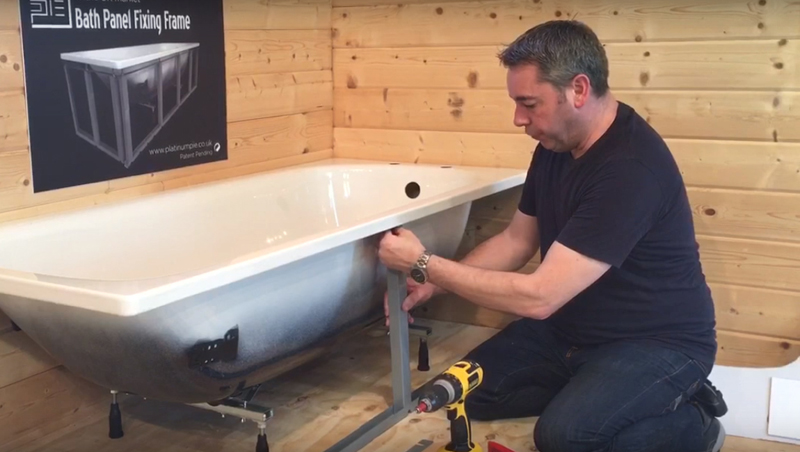 "It needed to be able to fit most baths on the market and we have achieved about 80 to 90% of baths. It adjusts from a 1400 to an 1800mm length bath in 700, 750 and 800mm widths. The under edge screws adjust from 470 to 590mm, allowing for any height installation and compensating for any slope of the floor. The other advantage is that the bath can be installed and plumbed, then the frame fitted afterwards – so the height of bath, waste etc. don't have to be checked first. The 'cross-trade' problems – trying to organise a carpenter or builder for the frame – is now a thing of the past as it's ideal for the plumber to fit; using a material and fitting tools that the plumber is used to (galvanised metal).
"The other important factor was the cost. Yes, the frame looks good, and surely this will reflect in the customer's perception of a quality job, but even so it is still a hidden frame. We've managed to produce a high quality product at a cost that is cheaper than the materials and labour of the traditional method. It has also become a 'bolt on' extra source of revenue for the plumber himself and guarantees a strong installation that will not cause bath leakage problems in the long term.
"As for finishing options, a small blob of silicone on the upright support members will hold a standard one piece bath panel or, by putting more silicone on (and maybe small 'blob' for an access point), a tile backer board can be fixed and it can be tiled to look like all those perfect finished baths in the glossy brochures. It's not just job done, but a job done well."
For more information, follow @tubfix on Twitter.