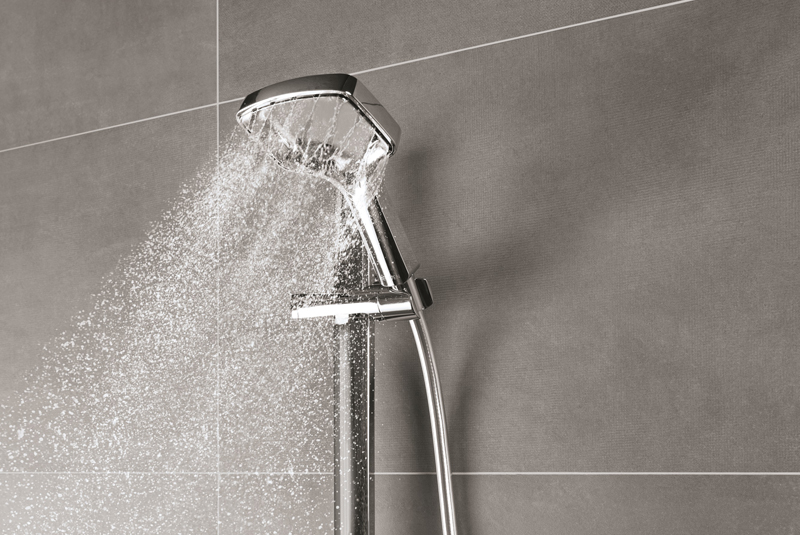 Win one of five handsets from Methven's Aurajet Rua collection.
Methven has launched the next phase of its Aurajet shower range with the release of the Rua collection.
Featuring Methven's patented Aurajet technology, the Rua collection showcases an all new square handset design, enabling customers to enjoy Aurajet's immersive showering experience with a bold new aesthetic. The range consists of four products – a standalone handset, rail shower, hand shower and cool-to-touch bar mixer, all available in either chrome or white and chrome.
At just 7.5l/min, the Rua handset's water flow rate is optimised to be the company's most water efficient product ever. It is also limescale resistant and can be easily fitted to existing shower hoses.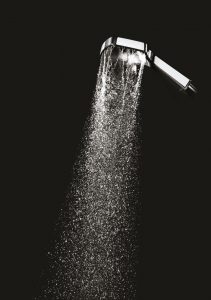 The Rua Hand Shower features the Rua handset and hose attachment, plus a quick-fit wall connector for easy installation that is said to ensure perfect alignment and a water tight seal. The Rua Rail Shower comes complete with an 800mm rail with adjustable wall mounting brackets for easy retro-fitting to existing installation holes. It also features a 1.5m twist-free, easy clean hose and chrome-plated soap dish.
The Rua Cool-to-Touch Bar Mixer features the square handset and a thermostatic bar shower, which monitors and continually adjusts the temperature level preventing cold shocks or hot scalds and, in the event of cold water supply failure, the thermostat shuts off the hot water supply completely. It also features an adjustable 38°C temperature hot stop default safety setting, and the cool-to-touch technology ensures that the thermostatic bar has an always-cool exterior.
All Rua handsets come with a lifetime warranty and are designed to perform at flow rates as low as 7.5l/min. A 9l/min flow restrictor is also included. Rua is designed for high pressure systems above 1.0 bar.
How to enter
To be in with a chance of winning one of five handsets from Methven's Aurajet Rua Collection, simply fill in your details below: