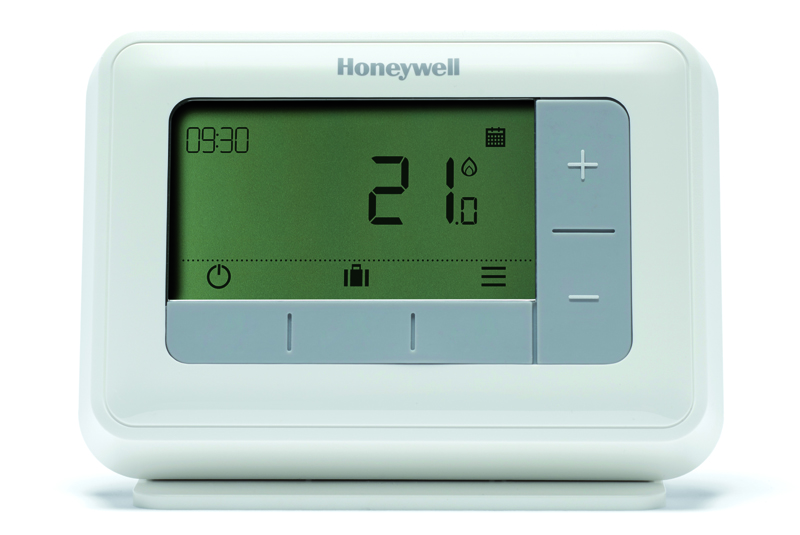 Honeywell is giving four installers the chance to win one of its T4 programmable thermostats – designed to deliver energy efficiency with minimal user-interaction. The T4 is boiler plus compliant and packed full of automatic smart, intelligent features that ensure homeowners receive optimal comfort, which include:
Automated modulation control with OpenTherm improves energy efficiency
Optimum stop, start and delayed stop features learn how the room is heated, reducing user effort and improving heating efficiency
Screen interface with easy and optimal heating adjustment
It's also easy to install in three simple steps for installers – wire in, power up and configure – before it's ready to hand over to the homeowner. A new wireless receiver box, designed with a flip-up wiring bar for easy installation also makes the wiring process easily accessible.
For the chance to stay in control with a T4, simply enter your details below: