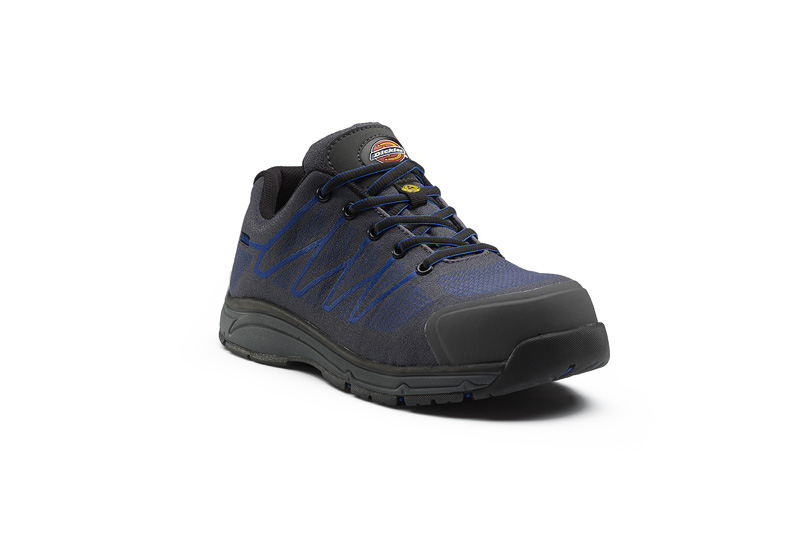 We've teamed up with Dickies Workwear to offer two pairs of Liberty workwear trainers!
The newest addition to Dickies Workwear's extensive footwear range, the Liberty style is available as a trainer or boot and features Dickies' latest outsole technology. Designed to achieve the highest grip performance on smoother surfaces, the new DTc sole has ergonomic flex lines and geometric tread patterns for maximum ground contact – even in wet conditions.
Ideal for those working indoors, these styles are particularly suitable for anyone who is often required to kneel or bend, while offering a high level of comfort for tradespeople who spend all day on their feet. To maximise their lightweight feel, the Liberty trainers have a composite toe-cap (lighter than steel alternatives). They are anti-static and have a breathable textile lining.
With two pairs up for grabs, fill out your details below to be in the hat: