Ariston is offering one lucky PHPI reader the chance to win a Clas Net ONE boiler worth over £1,000, complete with Cube S Net control and 12-year warranty! Plus, there are five Ariston workwear packs up for grabs.
The A-rated Clas Net ONE combines modern, Italian design with the latest materials and a user-friendly interface. Intelligent, robust and efficient, it is also one of the quietest units Ariston has ever produced.
This all new, technologically advanced boiler boasts a patented stainless steel, continuous coil XtraTech heat exchanger. With 142% wider waterways than previous models, it allows water to pass through quicker and more effectively – ensuring less risk of blockages from debris. The component is exceptionally robust and operates well in a wide range of pH values, providing resistance to corrosion and prolonging the lifespan of the boiler.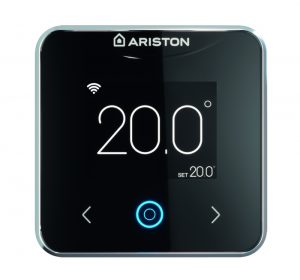 Lightweight and straightforward to install, with easy access to all main components from the front panel and more room inside the casing, the Clas Net ONE has been designed to aid commissioning, servicing and repair. The new chassis is strong and durable, with no sharp edges, while installation is further aided by simple-fit connections, wiring and flue.
BusBridgeNet technology allows the boiler to communicate with other Ariston products, including the Cube S Net Wi-Fi thermostat, which benefits from a high resolution display and touch sensitive buttons. This advanced control utilises the latest modulating technology, while offering options such as energy management reports, internet weather monitoring and a weekly scheduler programme, as well as holiday and override modes.
How to enter
To be in with a chance of winning this fantastic prize, simply answer the following question correctly:
The Clas Net ONE has how many years warranty as standard?
Terms & conditions apply